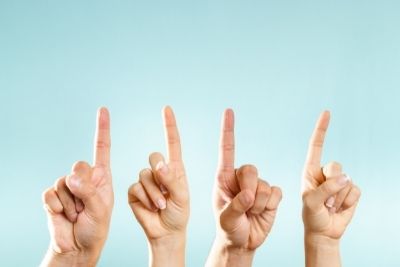 When you plan on spending a large sum of money on your home's roof, it is a good idea to shop around and weigh all the options before hiring a roofing company in Maryland for the job. That's why before you hire any contractor, you must try to get an idea of what you would like done and exactly how much you would be willing to spend on it.
Asking the right questions when hiring a Frederick MD roof repair company can help make your process much easier. So, we have developed a list of 10 questions for you so that you can kick off the conversation with roofers nearby and feel confident moving forward with your purchase.
First off, why should you ask this question?
As a homeowner, you need to be concerned about the quality of the work your Montgomery County roofing contractor will provide you compared to the fee they will charge you. And while a city or state license is not necessarily a guarantee of quality roofers, but it is a requirement for working legally and being held accountable should anything go wrong.
If the Maryland roofing contractors you opt to work with are not properly licensed in your state (or worse, not licensed at all), then your roofer may be operating illegally. This can risk both your safety and your roof against hefty fines for code violations, plus a mix of other issues should problems arise.
2. Does your Silver Spring roofing company have general liability insurance?
General liability insurance protects you against the most unexpected accidents that may occur while your roofer is working on your property. That's why it is important to verify that your roofer has the proper insurance coverage to cover expensive liabilities should an accident occur during the job. Any reputable local Frederick roofer should be able to provide proof of insurance and summarize what accidents their insurance does and does not cover, what can help protect you from hefty costs if something goes awry.
3. Do you work with roofing subcontractors?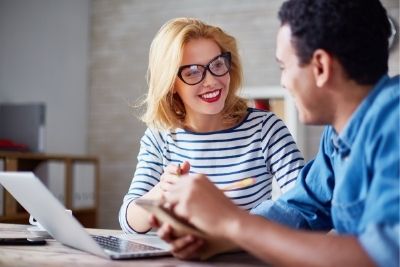 If your roofing contractor says that they use subcontractors, be sure those subcontractors are also insured. Contractors who hire subcontractors consider themselves protected if anything goes wrong: they have a contract with the general contractor and workers' compensation coverage for their employees.
But in some cases, the general contractor has no insurance, leaving you on the line if there is an accident. And sometimes, it is possible for those subcontractors to have little or no financial means to pay for damages to your home or your family members, which can add to your bills. Make sure you ask your Montgomery County roofing company if they have employees or subcontractors and who all is covered under their insurance.
4. Will I get a warranty on my new roof in Maryland?
Roofs can be expensive and you don't want to have to replace your roof anytime soon. So, before you go ahead and get a new roof for your home, make sure the contractor you choose will stand behind his work with a long warranty on either the materials or the labor. Most roofers offer extended warranty coverage options you can select from. Talk to your Frederick roofing company about their options before moving forward with work.
5. How long will my new roofing project take?
The length of the project usually depends on the size of the roof and the type of roofing materials that are being used. Typically, the prep work and installation should take anywhere between a few days to over a week to fully complete. You want to make sure you ask your Silver Spring roofer this so you are both on the same page as to when the work begins and when you can expect it to be done. This is especially important so you can plan accommodations for pets or children that may be bothered by the loud noises.
6. Do you have any safety protocols for your employees? If yes, what are they?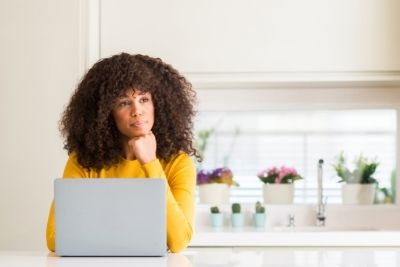 Providing a safe environment for workers is often overlooked by buyers. But as a modern customer, you must ensure that your prospective roofing contractor has a good safety record and hasn't been sued by employees for injuries incurred on the job. Remember that the change starts with you and you don't want to be involved with a company that doesn't care for its employees.
Asking what coverage a local Frederick roofing company provides helps you understand their ethics and how far their good reputation extends. Someone who doesn't have reliable safety protocols probably doesn't complete work thoroughly.
7. Who will be my point of contact to help me stay updated on the Frederick roof repairs?
If there is no designated person you can contact for questions and concerns during a total roof replacement, it can become confusing and challenging to get answers on the details of the project.
The point of contact who will be coordinating the work should have your authorization to make changes and decisions on your behalf. Likewise, you should also know who will be responsible for reaching out to you for updates.
So, if you want to make sure your interests are protected from day one, be specific about assigning someone to be in charge. If the Montgomery County roofing company you work with does not designate a single person, ask how changes or updates will be handled.
8. What is the payment procedure for your roofing company?
Before you begin the roofing process, you will need to have your payment procedure established so that you know how and when to expect a deposit and how your final payment will be handled.
Most reputable Montgomery County roofers will already have a well-thought-out and carefully designed payment program. And they will inform about them immediately after you tell them your requirements. But if you end up with the wrong Silver Spring roofing company, you might experience complications down the road. Ask about payment, a paper trail, verification, and even financing options to protect your investment.
9. How will your roofing contractors protect my property?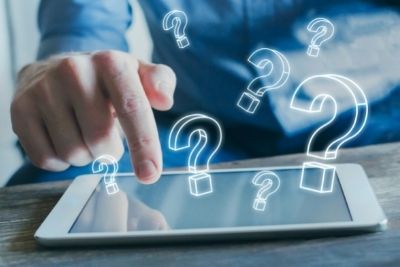 Because it is critical to the integrity of your roof that any debris, nails, or metals that may fall or blow off during a roofing installation are contained, you need to ask a potential Frederick roofing contractor what steps they take to protect your property during the removal of your old roof and installation of the new roof.
Many times this will include covering treasured plants and ground coverings with tarps. But in some cases, they might also need to remove certain items like lighting fixtures. Thus, it is always a good idea to check with your roofer first to know how they handle the clean-up so your yard, family, and personal items stay protected.
10. Will you clean up after the roof replacement is done?
Roofing work involves a lot of potentially dangerous materials that can't be left lying around after the work is done. Since only roofers have complete control of the job site for as long as they work in the area, they need to make sure that they don't leave nails and tools around your house before calling it a day. Ask them how they make sure all debris is collected and what you can do to help the process stay safe for everyone involved.
What are some other things you should know about Frederick MD roofers?
There is more that goes into finding the right roofer than simply just their price. You want to find a company that has the experience to carry out your work as well as the credibility to do so – in the form of positive ratings. References are another solid indicator of good service as they show you what other customers have thought in the past!
If you scan reviews and ask these questions during your free roofing estimate, you can feel confident hiring the right roofer for your home.