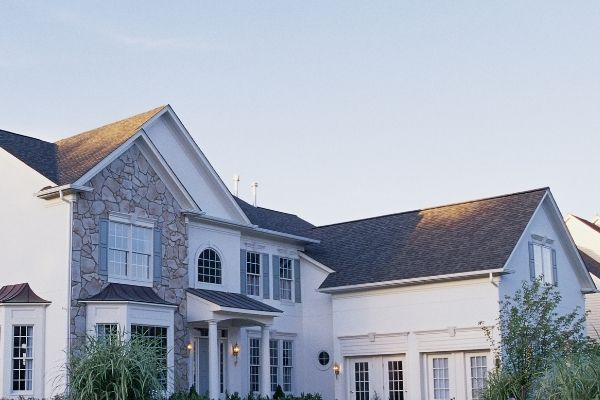 Before the pandemic, you could easily walk into a Frederick roofing contractor's office, get a quote, and invite them over to inspect your roof worry-free. But with social distancing becoming a norm, you can't welcome multiple contractors to visit your home for safety purposes. Due to this, you need to carry the search for Frederick MD roofers online.
Good roofing contractors are hard to find. Even more difficult is to find one that you can trust. And what's even more challenging is hiring an experienced and reliable roofer through the internet. But this brief guide can simplify and accelerate your search so you can hire a Maryland roofing contractor without meeting in person safely and confidently.
The pandemic, social distancing, other illnesses, traveling out of town, having subletters, or any other factors could lead to you having to hire a Frederick roofing contractor online without being able to meet in person. Emergency situations arise during pandemics, travel, and other events without warning and still need to be handled in a timely manner.
Putting off roof repairs in Montgomery County or other surrounding areas is a mistake you don't want to make. Unpredictable Maryland weather combined with more damages that may be hiding out of sight can you leave at risk of more expensive roof repairs down the line or even structural damage. Leaks, water damage, and mold can occur anytime anywhere. And the longer you wait, the more likely you are to amplify these issues in your home.
Delaying roofing work can create more mess in your house and may even lead to insurance issues. So, if you want to prevent damaging your property and reduce your expenses on roof repair work, fixing your roof should be at the top of your priority list – even if you're not available to meet roofing contractors in person. Here's how to make sure you hire a reputable roofing company when you can't meet face to face.
How-To Hire Roofing Professionals Without Meeting in Person
There are a plethora of reasons why roofs get damaged and if you wait for the pandemic to get over to take care of it, you will end up spending more money and time than you anticipated. You need to act now. Since safety is the need of the hour, here is how you can avoid physical contact with roofing contractors by simply typing the words 'roofing near me' in the search bar to fix your roof.
1) Get Online with a Search for "Frederick Roofers Near Me"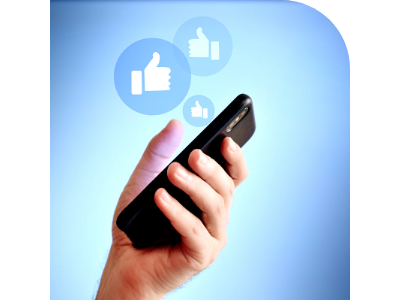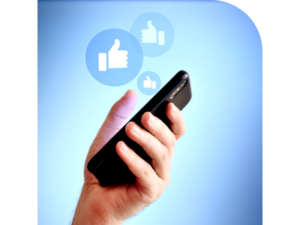 Hiring roofers for a roofing project needs thorough research. For the longest time, we thought it was best to meet contractors personally before making the final call. But with the pandemic upon us, the internet has emerged as the most effective way to approach any Frederick roofing company.
You won't have to waste hours of your time meeting with companies individually and negotiating prices before even seeing their past work. All you will need is a computer and a few online local services directory websites to find quality roofers in your area without stepping outside. So, start your search online and by asking family and friends who they recommend.
2) Schedule an Appointment Online with Local Silver Spring Roofing Contractors
Online shopping is so popular now that even roofing businesses have begun applying this concept to their customer service options. Today, Silver Spring MD roofers allow you to schedule not only an appointment at your convenience but also the type of appointment you want without leaving your home.
For instance, if you want to replace your shingles, you can specify that so that the roofing contractors can be prepared with relevant information during your virtual meeting. This can significantly accelerate your roofing work. And if you would rather talk to your prospective roofing contractor via live chat instead of a phone call or text or an email, you can always have that option online.
Contact your roofer to see what online meetings they offer and work it in around your schedule, all without leaving your home.
3) Give the Roofing Contractor a Gist of the Scope of Your Project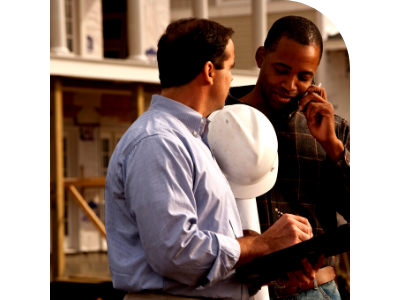 Before the pandemic, you had to first get in touch with the roofing company and get a quote over the phone. After that, they would visit your place, inspect the roof, get your approval on a mutually acceptable price, and then start work immediately after. But things have changed now. Since everything is online, roofers can't inspect your roof in person before setting up a meeting.
Frederick roofers will be able to provide you with their expert opinion on which materials will be needed for your project and how much it would cost you if you describe your project well. The information you share would also help them provide you with an estimated date of completion.
Some roofers may opt to come out and check out your roof when you aren't home so they are better prepared for a meeting — while this isn't as detailed a picture they would get coming into your attic and going onto the roof, it can help immensely.
4) Share Pictures or Videos of the Potential Roof Repair Work
The internet is all about going paperless. You can shortlist possible roofers who are truly qualified for the job without asking them to visit your place. But to get accurate quotes, you ought to consider showing local Silver Spring roofing contractors photos or videos of your roof damage.
These visuals will not only help them determine the details of your project but also help maintain transparency. They will know exactly what to expect when working on your roof and neither of the parties will feel blindsided by the claims and/or descriptions of the project or estimates. Do your best to provide images and videos, even if they're only taken on your smartphone.
5) Request a Free Roofing Estimate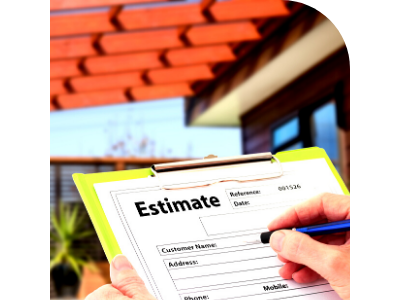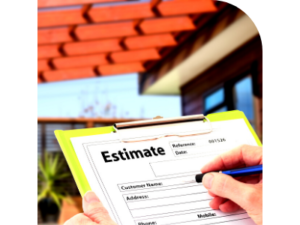 Evaluating the fee for roofing work and knowing the actual price of the raw materials are two of the most important factors in determining the total cost of your entire project. This is where requesting a quote online comes in handy for comparing multiple bids from different companies.
Don't hesitate to contact multiple Frederick roofers to get an estimate for your job. Your project can get very expensive very quickly. So, saving money with your Frederick MD roof repair company wherever possible is crucial. Ask about financing, warranty options, and more.
6) Review the Final Roof Repair Agreement
Hiring Montgomery County roofers is a very time-consuming process, but it is important to do it right the first time if you don't want to keep spending more on your roof. That's why a proper roofing job demands a well-informed consumer who knows what to look for in roofing contractors.
Make sure you understand the entire contents of the contract before you sign. This will ensure that you are fully aware of what you have signed up for before a single nail is nailed in your house. Because once the project is started, you can't get out of the contract without obliging by the payment terms, so ask questions and read it through thoroughly.
7) Greenlight the Maryland Roof Installation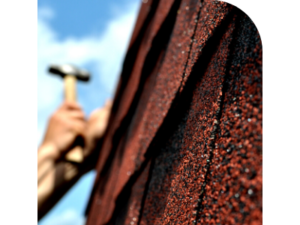 Once you are done with the paperwork, you can mutually schedule a time with your chosen Frederick roof repair service, so they can carry out their job during a specified period and maintain social distance.
You can also complete the payment via secure electronic platforms before asking the roofing company to come work on your roof in a contactless arrangement to ensure more safety. And that's it, you're done! Don't be afraid to follow up after the work is complete to ask any questions on the work that was completed.