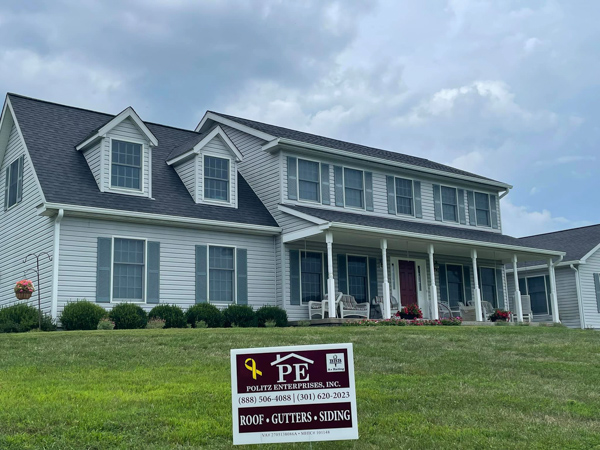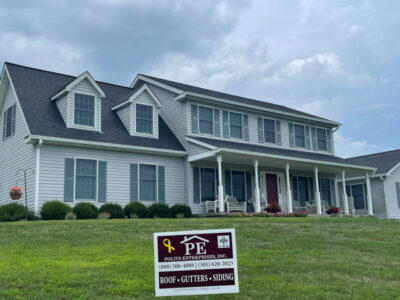 Buying a house is one of the biggest purchases an individual makes in their lifetime. Naturally, they will go for the best option available out there, with the least hassle and good budget compatibility. Sellers thus go to great lengths to make their house stand out, right from renovating the kitchen to applying a fresh coat of paint, and even undertaking a residential roofing makeover.
In fact, aesthetic residential roofing is said to be the single most defining factor that boosts a house's curb appeal and increases home value for it. A survey by Remodeling Magazine suggested that on average, good residential roofing adds around $12,000 to the house's valuation. Roofing can only increase home value to a higher figure for houses that are more expensive.
Thus, not only does roofing curb appeal impact the purchase of one's house when they resell it, but it also comes with ample everyday benefits if you don't plan to sell your house anytime soon. Let's find out all about how to improve curb appeal on your house with residential roofing.
A newly done roof improves the aesthetic of your roof facade, making your house stand out in your neighborhood. If you pick the color, material, and style for the roof that matches with your house's design, new roofing can give an entirely updated look to your house.
2. Increased Value of Your House
The roofing of a house needs a renovation every few years. So, if you have your residential roofing recently renovated, it means that you have automatically increased the valuation of your house. This proves beneficial for owners trying to sell their house, as it provides a great ROI on sale.
Depending on how old your roof is, you may discover that the technology of roofing has progressed much beyond the traditional roofing systems. By upgrading your residential roofing, you can use the latest trends and best materials for your roof. For example, contemporary house owners prefer metal roofs due to features such as lower maintenance and higher durability.
4. Energy and Resource-Efficient
Newer roofs have proven better longevity, owing to the materials and techniques used in making them. Roofing curb appeal now also includes features such as a solar panel installation, better insulation and protection, and sharper aesthetics.
5. Lower House Bills in the Long Run
If you are wondering how to improve curb appeal, a roof facelift can provide energy-efficient solutions for your next buyers. For example, the latest roofs consider weatherproofing and insulation. You can increase home value by improving the efficiency of your house.
For example, clay tiles and cedar singles are great insulators. They enable lesser heating requirements in the winter and lesser cooling requirements in the summer. In the long run, insulated roofs can hence save large sums on electricity bills while also proving to be environmentally friendly.
How To Improve Curb Appeal Of Your House
As seen above, residential roofing can increase home value to a great extent. Here are some more tips on how to improve curb appeal and make your house stand out among others.
Choose the color of your roofing tiles based on the color of your exterior and current trends. Aesthetics create a high value for your home, so choosing material and color for your residential roofing that is pleasant on the eye is crucial.
Consider changing the roofing material. If you currently have traditional roofing, you can upgrade it to asphalt shingles, metal roofs, and any other reliant material that goes well with the style of your house.
Consult a roofing contractor. Roofing contractors generally suggest roofs that increase home value. If you are looking for a Silver Spring roofing company, our experts are happy to visit your house and suggest the best options in material, reconstruction, and more for your residential roofing.
Factor in safety and comfort. While you may wish to go all in with the looks of your roof and house, make sure you opt for a roofing style that protects from weather damage and provides satisfactory insulation. An upgraded roofing curb appeal should also come with reliable technology and extra benefits.
With this information on how to improve curb appeal, you're all set to explore a roofing upgrade. Roof replacement adds to your house's aesthetics, valuation, and facilities, thus proving to be the best investment you can make on your house.
We are a Silver Spring roofing company with the latest cost-efficient roofing services for your house needs. Contact us today for an estimate for your residential roofing project.