Columbia Maryland Roofing Company
Politz Enterprises Roofing Inc. understands that your roof is the pillar of your protection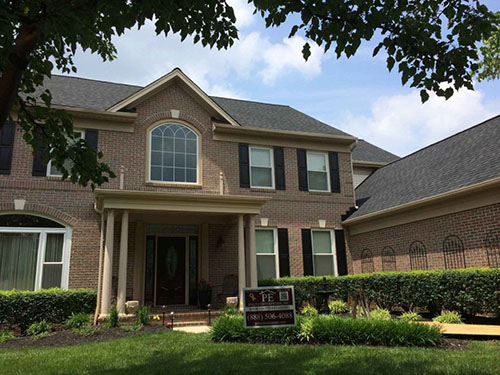 Your roof covers your home, and Politz Enterprises Roofing Inc. understands that nothing is more important than that. When it's time for your roof to be replaced, it needs to be done right and trusted for its complete lifespan.
Comprised of a family owned and operated team in service over 50 years, we understand the personal investment you're making with residential roof replacement and roof repair on your home. That's why we bring dependable, knowledgeable professionals with offers of several warranties and guarantees.
With materials that are long-lasting and have energy efficient options, our work is a long-term investment, saving you money for visiting the lakes or jotting over to the city for a sports game, no worries in mind.

Roofing Near Columbia MD
Roofing With No Compromise Needed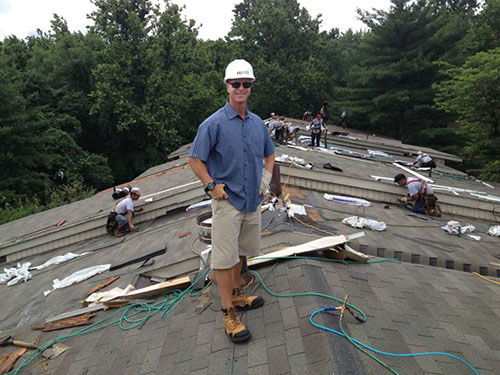 Our roofing options including asphalt shingles, cedar planks, copper, and slate, so you can customize your roof, your way.
To enhance curb appeal, our team will suggest colors and styles that are easy on the eyes and tough on weather, for longer lasting protection and higher value no matter where life leads you.
You can trust in us to find the balance for your budget without compromising integrity, providing a product that's worth bragging about at the next neighborhood event.

Gutters and Siding Columbia MD
It's Not Just About What's On Top: Gutters and Siding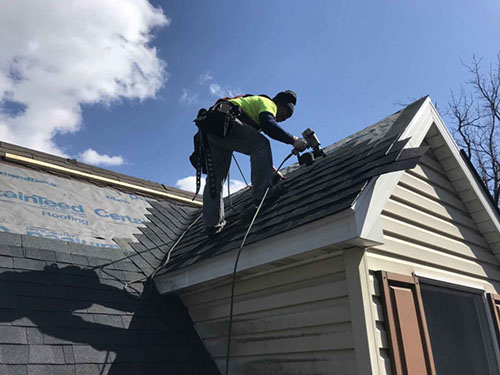 The top of the house is just the start to ensure 100% safety and protection of your home, but what about the rest? Politz Enterprises Roofing Inc. also offers gutter and siding options to ensure total house protection and lifespan longevity, even against those windy days that batter the trees.
Gutters do a few things beyond collect rain water and send it down a spout: they prevent against mold, ward against insects, and provide foundation protection by giving you control. After spending all summer cultivating that lawn, don't let untamed rain water be the destruction of those long hours. 
Just like with the right roof, the right siding options can enhance energy efficiency and spruce up the curb appeal of your home, in addition to adding better home protection and reducing the amount of repairs needed on out-dated materials in the future.
Dress your house all the way around for total protection by adding siding and gutter installation and replacement to your next home project: Politz Enterprises Roofing has your home covered from top to bottom.
Residential Homes to Commercial Businesses: It's Covered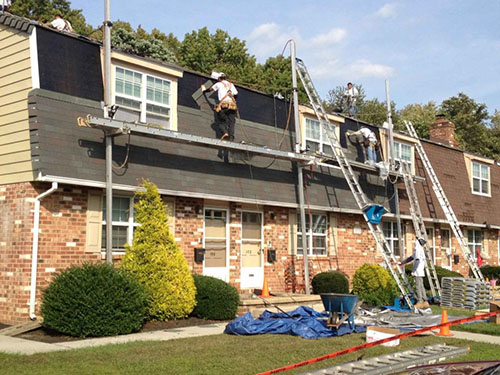 The home extends beyond the front door, and if you have a business in need, we can back you, too.
Residential and commercial clients have been refreshed and re-enforced by our team, and as your neighbors, we understand the value in that.
Protect all your assets by considering the repairs on your business today, one of our professionals is happy to answer any questions you may have.

WHY CHOOSE OUR COLUMBIA, MD ROOFING COMPANY