Planning to install a new roof? It can be confusing, selecting roofing materials, understanding costs versus lifetime value and feeling like you've secured the best Maryland roofing contractor. You may be asking yourself, will my roofing material complement the look of the house and be safe for all weather? These are some of the most frequent questions you probably find yourself pondering.
Well, put the worry to rest. To assist you in the decision of choosing the right roofing material for your beautiful home, here is a compiled list of the best and most popular roofing materials out there.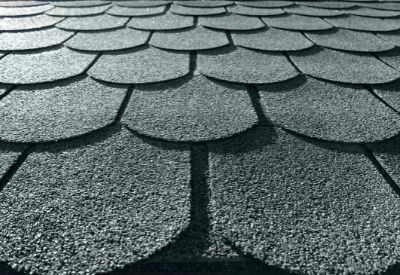 Fiberglass asphalt shingles are the most popular roofing material in Maryland. They come in a variety of sizes and price ranges, making it the first choice of roofing materials for many homeowners.
Fiberglass is lightweight and very durable. The standard shingles of this variety have a base made of either one or two materials. The shingle is manufactured by covering the fiberglass in asphalt and a coat of ceramic granules.
It's not just the material quality, these shingles are available in a variety of colors. So you can put your worry of the shingles not complimenting the house architecture to rest. And you are usually offered a good warranty on the purchase of these shingles.
What could be a more compelling argument than the fact that almost a third of American homes use asphalt shingles. You can get a quote on asphalt shingles for your roof by contacting Politz today: Get an Asphalt Shingle Roofing Quote.
If you wish to go for a wooden aesthetic without worrying about the safety concerns that real wood roofs have, Cedar Shakes is your choice. They are simply beautiful. Not just when you install them, they remain pleasant as they age, which can be more than 50 years. They are resistant to insects and aren't heavily damaged by storms either. Additionally, they offer natural insulation helping reduce the cost of keeping the home warm.
More often than not, Cedar Shakes can be on the slightly expensive end when compared to other shingles. Also, they do need annual roofing inspections. But considering their lifespan and durability, investing in these shingles might give you a better return on investment than the others. If you're okay with investing slightly more and making annual inspections then there's no reason to be hesitant in going with them as the material for your roof in Maryland.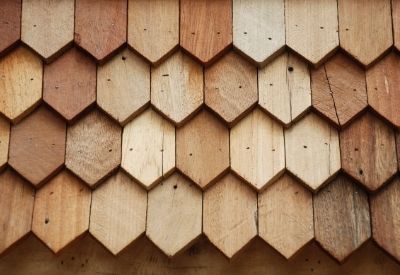 Cedar shingles are almost the same in terms of material as Cedar Shakes but differ in design.
Shakes are split into wedges to offer a more natural look while shingles are produced in a uniform length. While shakes vary in length, width, and thickness, shingles maintain uniformity.
Comparatively, Cedar Roofing Shingles are more affordable than shakes. On average shingles cost around half or three-fifths that of shakes which usually cost around $3.5 per square foot.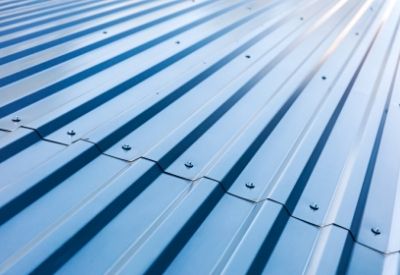 As property owners are looking for products that last longer, compliment the housing architecture, and demand minimal maintenance, a standing seam metal roof is becoming a popular choice for roofing in Maryland.
Another reason they are gaining popularity among homeowners is the variety of options customers can choose from- length, width, profile, shape, thickness, and of course the choice of colors.
They last for many decades as very little damage is done due to harsh weather. Additionally, manufacturers provide a warranty against failure due to weather. Given all these perks, many homeowners choose to go with this type of metal roof.
Classic Rib Metal roof is a popular choice among residential & commercial property owners. Usually, people who choose to migrate from asphalt roofs prefer to go for the classic rib metal roof.
This roofing material has a very clean look, and it's not just pretty looking but also highly durable. Yes, metal roofs can indeed cost more than asphalt roofs but in the long run the former turns out to be more cost-effective. More so because the lifespan of metal roofs is almost twice or thrice than that of asphalt roofs & the cost of maintenance is also comparatively lower, making them popular for Maryland roofing.
Metal roofs also perform better because they won't rot or crack, so over the years, you will be saving a lot of money.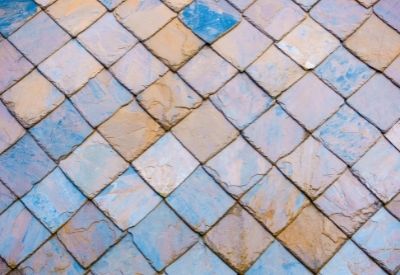 Slate roofing is one of the most durable and long-lasting roofing materials out there. And when I say long-lasting, I mean it. Ideally, this kind of roofing material can last from 50 years to a maximum of 200 years, making it the most long-lasting material.
Along with being long-lasting, they are simply beautiful and compliment your home's architecture brilliantly. Additionally, they provide great insulation and are fireproof. This is why slate is a high-end choice for homeowners in Maryland for roofing installations.
Genuine slate roofing might end up on the slightly expensive side. Usually, a square foot of this material costs around $9 -$20 and you need to hire an expert contractor to get these installed. If you wish to opt for a more affordable option, you can go with synthetic slate shingles. They are easy to transport, simple to install, and lightweight; meaning your normal roof can support these slate shingles without any reinforcement.
Considering all the perks, it would be a wise decision to decorate your roof with these Slate shingles when considering your Maryland roofing options.
A 3-tab shingle is identified by three uniform cutouts along the lower edges of the shingles. So essentially each shingle looks like three separate pieces when installed but is just one.
The 3-tab shingles are the most affordable but are somewhat loose on the durability end. They look really good though. So if you are on a tight budget and looking for a short term solution, 3-tab shingles would be a perfect choice.
Solar shingles are the most recent player in the roofing business. They are somewhat of a high investment but can provide an excellent return on investment in the long run. On average, installing a solar roof costs around $25 per square foot. Once installed, they can last for 20-30 years.
When considering your roofing options in Maryland, don't be shy and instead consult your roofing ideas with a local Frederick roofing contractor. Even if your local roofing company only works with asphalt shingles, metal roofing, or slate roofing, they can help provide the pros and cons of each type of roofing material. Take into consideration their roofing opinion and advice.