Reliable Roofers in Ellicott City Maryland
Work with a professional roofing company backed by 5-star reviews. Politz Enterprises focuses on YOU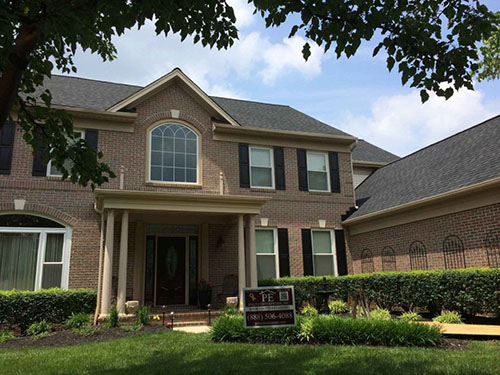 The roof is the most important part of your home. When you are in need of roof repairs in Ellicott City, you want to trust dependable roofing professionals.
We are a family-owned business, so we know the personal investment you're making with roof repairs and replacements; we'll get it done right and leave you feeling confident with your new roof investment. 
Politz Enterprises Roofing Company in Ellicott City has been around for over 50 years, providing dependable and thorough roofing services. We are backed by several guarantees and warranties for you to select from, so you are always satisfied with the quality of our workmanship.
Our materials are long-lasting with energy-efficient options, to save you money in the long run — better options to keep you enjoying historic main street. 
Roofers in Ellicott City, MD
Roofing Services Are Only One Call Away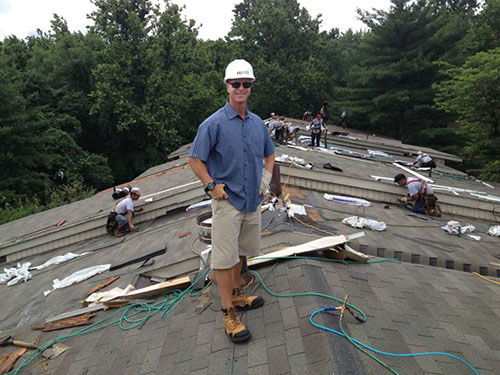 Politz Enterprises Roofing Company in Ellicott City is known for its variety of roofing materials, which lets you customize your home in the style and color that best suits it.
Select from a variety of asphalt shingles, copper materials, cedar planks, and slate. Enhance your curb appeal while still being tough on weather. Outlast other roofs and increase your home's resale value all in one go.
We are a team of roofing experts who know how to find the perfect balance for your budget that doesn't sacrifice quality. We will make sure you get a roof that is worth bragging about at the next block party.
Gutter Services and Siding Installs in Ellicott City, MD
We handle all property needs, including gutters and siding services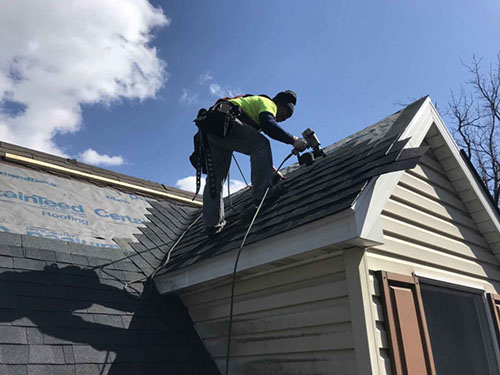 Politz Enterprises Roofing Company in Ellicott City is the top gutter contractor in town with a near-perfect 5-star rating on all platforms for residential roofing installation and gutter cleaning services. Our siding replacements ensure your home's safety so you are protected from any storm.

Gutters are the unsung heroes in your household. You spend all summer maintaining that lawn, and gutters prevent against untamed rainwater damaging your landscaping. They also help prevent against mold, mildew, and the collection of insects.
The new residential roofing, gutters, and siding choices you make today are guaranteed to have an impact on your home's curb appeal, durability, energy efficiency, and maintenance. New siding installations in Ellicott City can dramatically help protect your home while improving its overall value.
Politz Enterprises Roofing has your home covered from top to bottom. Installing gutters and siding will help protect it from exterior elements with added protection for little extra cost in time or money, so you can get back to the fun stuff!
We Are Available for Residential Homes and Commercial Properties in Ellicott City, MD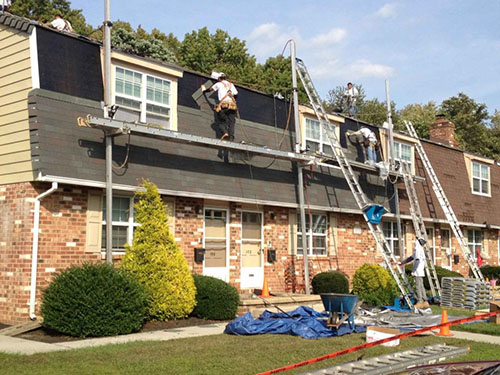 We provide roofing services to commercial businesses in Ellicott City as well as to residential homes.
Our team of roofing experts are available to help you evaluate, assess, and make a plan for your building's upgrades whenever you need us. We've been helping businesses and homeowners alike for over 50 years.
Give our roofing company in Ellicott City a call today for a free roofing estimate on your business or home to feel confident moving forward.
WHY WORK WITH OUR ELLICOTT CITY ROOFING COMPANY