Hiring A Roofing Contractor in Frederick, MD
A roof replacement in Frederick, MD is about the same as it is anywhere — it's a big and potentially costly job that is needed at times to keep homes safe, energy-efficient, and looking well maintained. But determining whether you need to repair a roof leak or go in for a complete roof replacement is something that you'll need to consult a licensed and experienced residential roofing contractor about. Roofing contractors in Frederick, MD aren't hard to find, but it's important to know who to turn to for roof repair solutions since otherwise you could be stuck with a contractor that's out to make money at your expense rather than to give you the kind of roof replacement that will keep your home secure for years to come.
When it's time for you to hire a roofing contractor in Frederick, MD, consider these four tips to make sure you high the right person for the job — a contractor you can trust, afford and rely on for a well-completed job.
1) Research Various Roofing Contractors in Frederick, MD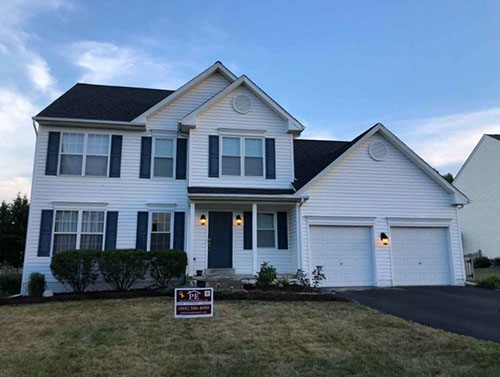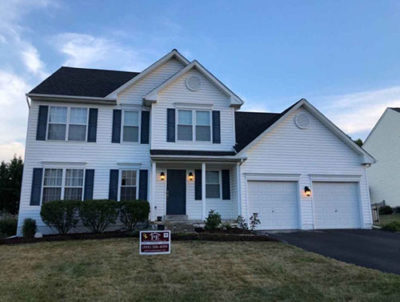 The importance of research when it comes to finding the right residential roofing contractor can't be overstated since going with the first company you find can have costly risks. An unlicensed or under-reviewed roofing contractor could cause a person to miss out on a better price and a higher quality company. There are plenty of roofing contractors in Frederick, MD to choose from, and it's necessary to research at least a handful of them. Thorough research ensures that you will find the best company to offer the needed roof repair solutions that will keep your home safe and secure for years to come.
Keep in mind there's no need to research more than a handful of companies, since many offer roughly the same services even if their prices tend to differ. If you look at too many roofing contractors you may be overwhelmed and scheduling so many estimates can delay your repairs by weeks. Look at every aspect of the companies you research and find out how long they've been in business, what their reputation is like, and whether or not they're local and experienced in the services you need.
2) Know Your Roof Replacement Budget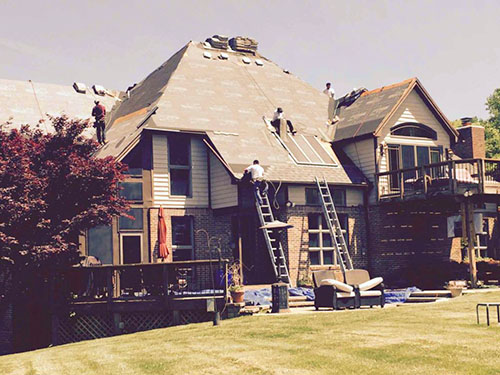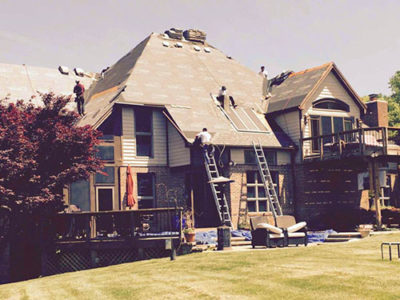 Much like anywhere else, roof replacement in Frederick, MD can be costly despite being necessary. From the simple repair of a roof leak to a full-on replacement, there are many variables that go into repairs that residential roofing contractors will gladly explain. Most roof replacement companies in Frederick, MD will go over the steps that are needed from start to finish when it comes to a job and will give their clients a free estimate so that they can see the cost of materials and labor.
When it comes to roofing jobs, there might be hidden costs, meaning costs that must be taken into account as they occur and couldn't have been predicted. There could be damage to the roof that the contractor didn't see during an inspection, as there are plenty of issues that can come up when dealing with a roof, and many of them won't be readily visible. One good rule of thumb, however, is to have the contractor show you the damage that's being described, just so there's no doubt that what they're recommending is absolutely needed. Rotting materials on a roof will need to be replaced in order to maintain the integrity of your home, and depending on how many added materials have to be tacked on, the price could go up in a rather steep manner. You also want the materials used to match the existing structure, so your home's curb appeal and value isn't lowered.
3) Get Testimonials on Every Residential Roofing Contractor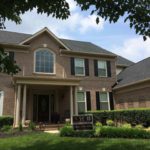 A roof replacement is something that people will and do talk about since it's a big deal and can add curb appeal to one's home. Because of this, many clients will offer testimonials detailing whether their residential roofing contractor was professional and walked through the entire process, whether the job was done to their satisfaction, and how pleased they are with the final result. It's smart to pay attention to all testimonials that a company posts on their website, since this can tell a person just how well they've managed to work with others and that they're a reliable company that can get the job done in a timely and efficient manner.
Make sure to check other review websites, and not just a company's website for client feedback. Google, Facebook, Angie's List, the BBB, and many other websites offer reviews you can read through before making a final decision on who to hire. Pay attention to the scope of the work, any replies the business gave, the date, and more.
One very important thing to look for when searching for a residential roofing contractor is whether they're licensed and insured. This goes towards the budget for the project as well since a quality roofing contractor will be experienced, licensed, and insured to protect their interests and those of the client. Being insured means that a contractor and the client will be covered if there are any accidents on the job, as the company will be able to take care of the matter without involving the client. If not for being insured, a lawsuit could result, and this could be very costly for the client or the company depending on the severity of the accident.
4) Communicate with Your Roofing Contractor in Frederick, MD Every Step of the Way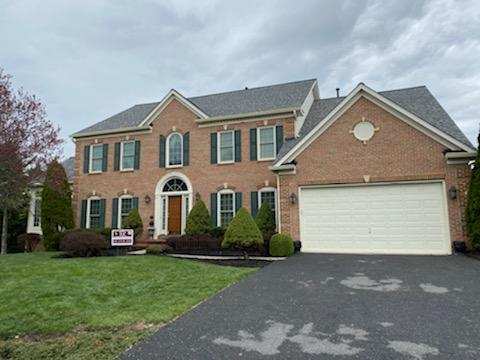 Keeping an open line of communication with a residential roofing contractor is important. This allows the client to contact the contractor and vice versa in case there are any issues that arise or concerns that need to be addressed. Before, during, and after the job, it is wise to stay as available as possible when needing to speak to the contractor.
This goes to the aforementioned budget since a quality contractor will keep the client informed as to any changes that could alter the budget and therefore affect the financing. Even small changes need to be conveyed to the client as the roofing company's reputation is on the line with each job. The better communication that a client has with a roofing company, the better outcome for everyone involved. When seeking a roofing contractor it's best to find one that will keep in contact on a fairly regular basis and will inform you of any and all changes that occur before and during the job. Many companies will even check in with the client following the job to ensure that everything has been completed and left to their liking.
Wrapping Up Roof Repair Tips
Keep in mind that a roof replacement is a major undertaking when it comes to a home, as the roof is one of the most important parts of your house. When looking for roofing companies, be selective, do your research, and be certain that you've taken the appropriate steps towards securing the service that will work best for your home. Don't rush, consider your budget, take into account other people's experiences, and trust your gut.