Roofing Company in Gaithersburg Maryland
Gutter installations, siding services, and total roof replacements in Gaithersburg from roofing contractors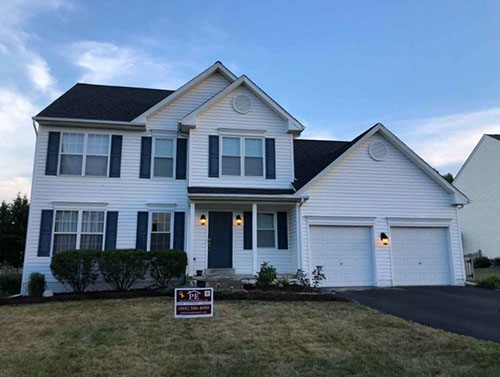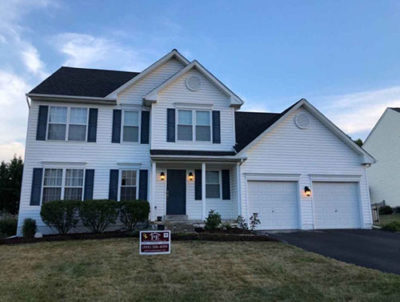 Politz Enterprises Roofing is proud to provide roof installations to Gaithersburg Maryland. With over 50 years in business, our expert roofing contractors have honed their technical skills to provide positive roofing solutions to homeowners in need. Our mission is to prioritize customers first, always, and that is why we offer numerous cost-effective benefits to our clients.
When you work with Politz Enterprises Roofing Company in Gaithersburg, MD, you can expect:
Financing options
Insurance assistance
Senior and military discounts
Lifetime warranty options
Affordable pricing on all gutter services, siding, and roof replacement services
We are a family-owned and operated business. This allows us to provide dedicated, personal attention to each customer, from new residential roofing replacement services to new gutter and siding installations. You can count on our roofing contractors to be on time for all work and responsive to any questions you have.
With an A+ rating from the BBB and over 100 5-star reviews from our customers, you can feel confident you are working with one of the best roofing companies in Gaithersburg, MD. Call us today for a free estimate on roof installations and let's get started.
Gaithersburg, MD Roof Repairs
Trusted service from dependable roofers in your area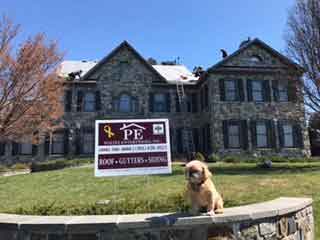 We offer affordable roof installations in Gaithersburg, MD for homeowners. How do we do it? At Politz Enterprises, our Gaithersburg roofing contractors focus on providing services that clients like you actually need and can benefit from. Just a few of these include:
Free roofing estimates in Gaithersburg, MD
Financing options
Lifetime warranties options
Insurance assistance
With our roofing services in Gaithersburg, you can get 5-star quality roof repairs and installations. Our professional crews provide material recommendations on new roof installations to help enhance curb appeal and increase the overall value of your home.  Some of our roofing options include:
Asphalt shingles
Cedar planks
Copper
Slate
Have questions? We're available. Our team is responsive and available to help you decide what roofing option is the right choice for your home. Contact us via our online form or give us a call and we'll get you in touch with an expert for roofing nearby you.
Gaithersburg, MD Siding Installations and Gutter Services
New gutter installations or siding repairs can make your home energy efficient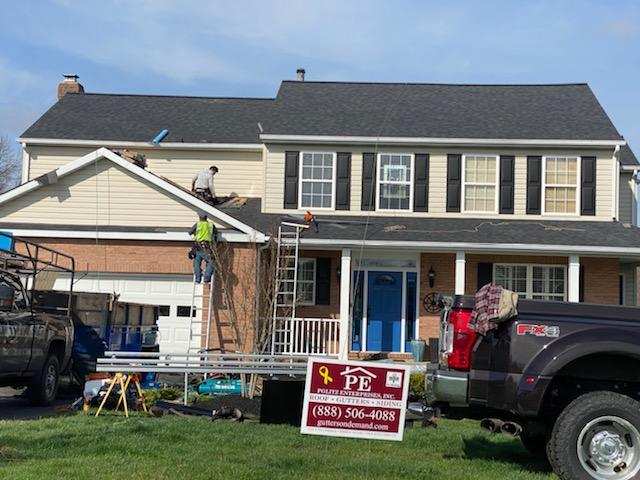 More than a roofing company in Gaithersburg, we are proud to provide gutter services and siding services to our customers. Entire home protection from top to bottom is a must to gain ultimate weather protection and energy efficiency in Maryland. When our crews update your gutters and siding, you receive numerous home benefits. These include:
Enhanced curb appeal
Increased home value
Longer home lifespan
Energy efficiency
Protection against mold, mildew, and insects
Our roofing contractors in Gaithersburg provide free estimates on gutter services and siding services. This will include an overview of your home, the current status of your gutters and siding, and our professional recommendations. We'll take into account your primary goal, whether it is to improve your home value, increase the curb appeal to sell, or provide energy efficiency and lower energy costs year-round. When you work with Politz Enterprises Roofing Company in Gaithersburg, MD, it is all about you.
The Benefits of Working With Our Professional Roofing Contractors in Gaithersburg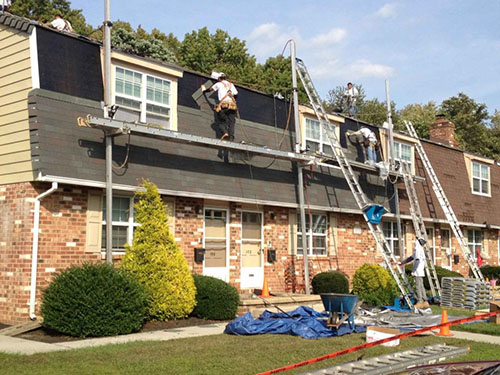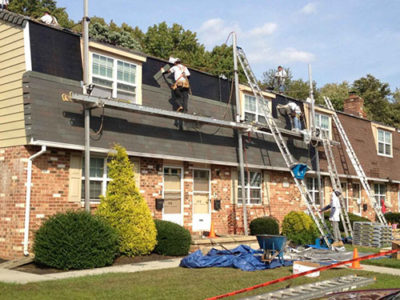 Why work with our roofing company in Gaithersburg MD for gutters, siding, and roofing services? Because our focus is on customer satisfaction, always.
50 years in business has allowed us to continue to hone our business to fit the needs of Maryland homeowners. This includes creating a system for roof replacements to go seamlessly, stay affordable, and work within your schedule.
Staying committed to new education, continued training, and staying up to date with the latest technology and trends have made Politz Enterprises a thriving, reliable company with a high reputation. We can handle commercial roof replacements, residential roof repairs, gutter installations, siding replacements, and more with our extensive and knowledgeable crew.
A free estimate on home repairs or roof replacements is only one call away. Let us know your schedule, budget, and reason for repairs and we'll do our best to create an efficient, timely plan. Give our 5-star reviews a read to learn more about how we put customers first and review our FAQ if you any questions about our Gaithersburg roofing company.
WHAT WE OFFER TO OUR GAITHERSBURG ROOFING CUSTOMERS