Roofing Contractors in Germantown, MD
A 5-Star Rated Roofing Company in Germantown, Maryland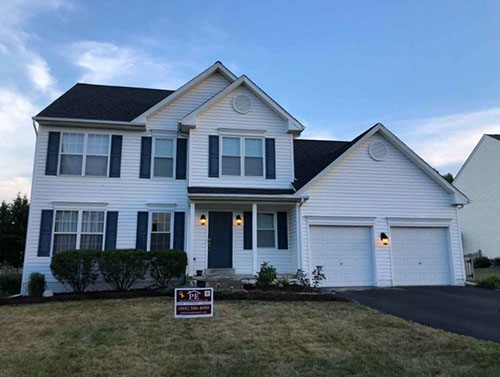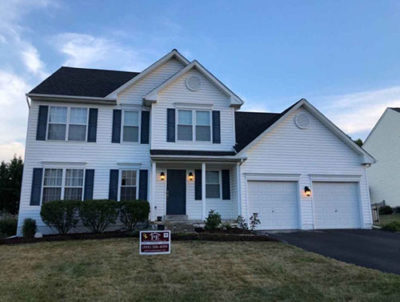 Discover quality work at a fair price with Politz Enterprises Roofing Company in Germantown, MD. 
Politz Enterprises has been around for 50 years, and we have learned from experience that technical skills are important. They make for: better roof installations, enhanced curb appeal, and dependability you can count on. But what really matters is that customers come first! That's why we provide numerous offers to our clients:
Financing options
Insurance assistance
Senior and military discounts
Lifetime warranty options
Affordable pricing on all gutter services, siding, and roof replacement services in Germantown
As a locally owned company, we understand how stressful it can be to have work done on your home. A residential roof replacement can feel overwhelming and stressful; but don't worry, because this is something that's been mastered by professional roofers in Germantown who care about both quality and efficiency! You'll never find us late or over budget – just quick responses at competitive prices from knowledgeable pros equipped with all necessary equipment should anything go wrong unexpectedly.
Discover why we have over 100 5-star reviews from our customers and an A+ rating from the BBB. Turn to us as your local Germantown roofing contractors and get the work you deserve for your home.
Timely Roof Services and Roof Repairs in Germantown
5 Decades of Experience You Can Count On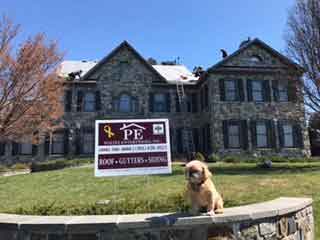 Affordable total roof replacements in Germantown, Maryland are made possible with Politz Enterprises Roofing Company. Our focus is on matters most to our clients, including:
Free estimates for your Germantown, MD roof
Financing options available that work around the needs of any budget for any homeowner
Lifetime warranties to select from as well as a variety of discounts and deals
A roof is an important part of your home, and with a 5-star quality roofing company like ours, you can be sure that we will provide the best for you. No matter what type of roofing material or style appeals to you most, our professional roofing contractors in Germantown are here to help recommend the materials that will complement your needs perfectly! If there's something on your mind, don't hesitate to get in touch. You can contact our roofing company through one simple phone call so we can answer any questions you have – no hassle whatsoever.
Select from a variety of roofing options for your total roof replacement in Germantown:
Asphalt shingles
Cedar planks
Copper
Slate
Siding Installations and Gutter Services in Germantown
Lower energy bills are just one phone call away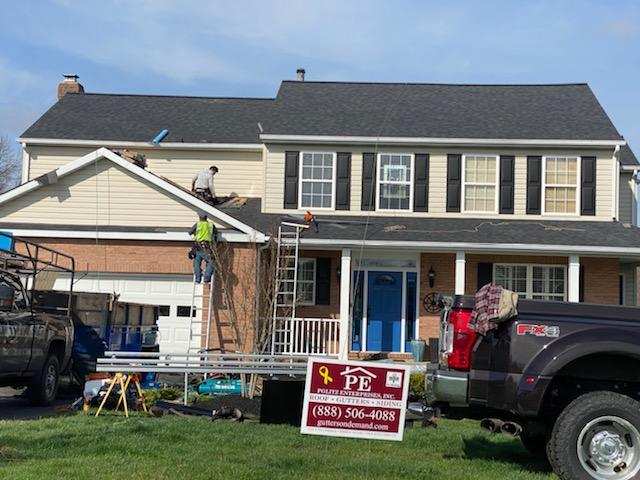 Politz Enterprises Roofing Company in Germantown is proud to provide gutter installations and siding services for homeowners! To us, giving your home a complete exterior makeover can mean the difference between a long or short lifespan. New gutters and siding installations mean a better-protected home and increased curb appeal. You can save money on your energy bills while being more environmentally friendly when you upgrade your home's gutters and siding with our Germantown roofing contractors.
Not only will your home value increase with professionally installed gutters and siding, but you'll protect your home and family from mold, mildew, and insects. Stay protected against leaks and other environmental factors when you update your home's exterior to better combat unpredictable Maryland weather.
Give our Germantown, MD gutter installation professionals a call today to get a free estimate on gutter services or siding installations. We'll help you compare material costs, create a payment plan, and set up a schedule that works for you. We handle all clean up and leave your home looking better than when we arrived.
Why Work With Our Germantown Roofing Contractors for a Total Roof Replacement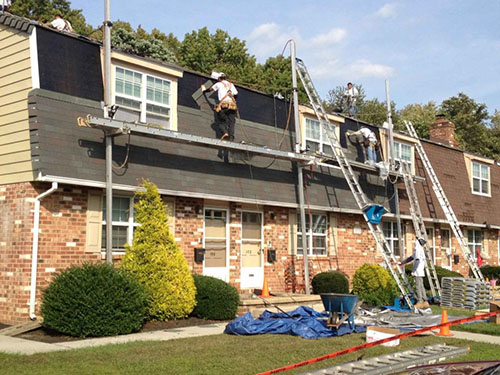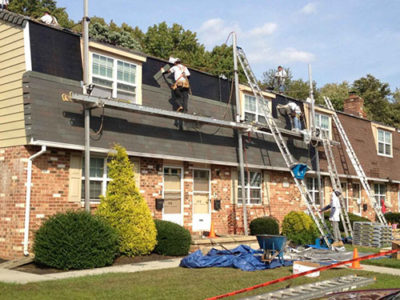 Over five decades in business and it's all based on our dedication to customer service and client satisfaction. We can make Germantown roof replacements go seamlessly by offering affordable prices that don't cause you any hassle. This is possible because of our expert roofing techniques honed by our staff over our decades in business.
By continuing our education, training, and paying attention to new technology and trends in the roofing industry, we've helped countless homeowners upgrade their homes with quality materials at affordable prices in Germantown, MD and the surrounding counties. At Politz Enterprises, we take on commercial roof replacements, new residential roofing, residential roof repairs, gutter installations, siding replacements, and more, all for your convenience.
One call to our roofing contractors today and we'll set up a free estimate appointment in Germantown, MD for roofing services, gutters, or siding. Tell us what you're looking to get from your home and we'll make it happen.
Check out our 5-star reviews from our clients to learn more about how we put customers first and review our FAQ if you any questions about our roofing services in Germantown.
WHAT OUR GERMANTOWN ROOFING CUSTOMERS RECEIVE FROM US