Mount Airy Maryland Roofing Company
Gutter services, siding repair, and roof replacements in Mount Airy from professional roofing contractors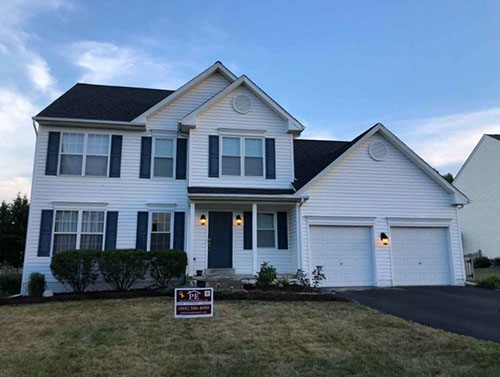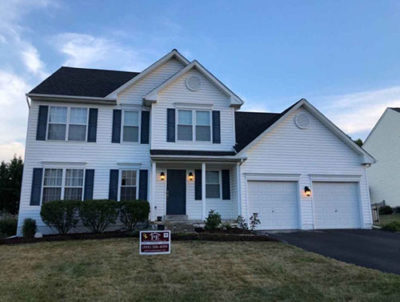 At Politz Enterprises Roofing in Mt. Airy Maryland, we care about you. 50 years in business has allowed us to hone our technical skills and prioritize customers first, always. It's how we're able to offer numerous benefits to our customers, including:
Financing options
Insurance assistance
Senior and military discounts
Lifetime warranty options
Affordable pricing on all gutter services, siding, and roof replacement services in Mt. Airy
As a family-owned and operated business, we know the stress that comes with needing to finance and schedule major work like a residential roof replacement. Our professional roofing contractors are responsive, on-time, and handle all clean-up after the job is complete. We stay on time, in budget, and have the necessary equipment to handle unexpected situations with a timely response.
With an A+ rating from the BBB and over 100 5-star reviews from our customers, our work speaks for its self. Contact your local Mt. Airy roofing contractors today from Politz Enterprises so you can get the work you deserve.
Roof Repairs in Mt. Airy Maryland
Our 50 years of roofing expertise provides the quality service you want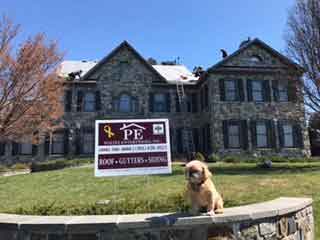 Affordable roof replacements in Mount Airy, Maryland are made possible with Politz Enterprises roofing contractors. We focus on matters most to you, including:
Free roofing estimates in Mt. Airy
Financing options
Lifetime warranties to choose from
Deals on insurance roof replacements
The best thing is, you can get a 5-star quality roof that is perfect for your home without any compromises. Our professional crews can provide roofing material recommendations to complement your home and enhance your curb appeal. We make it easy to get in touch with us so you can get answers on your time, when you need them. There is no hassle when getting in touch with a roofing professional, setting up schedules, or having the work completed. We make it work for you.
Select from a variety of roofing options:
Asphalt shingles
Cedar planks
Copper
Slate
Gutters Services and Siding Experts Mt. Airy, MD
Make sure your home is energy efficient from top to bottom with Gutter and Siding Installations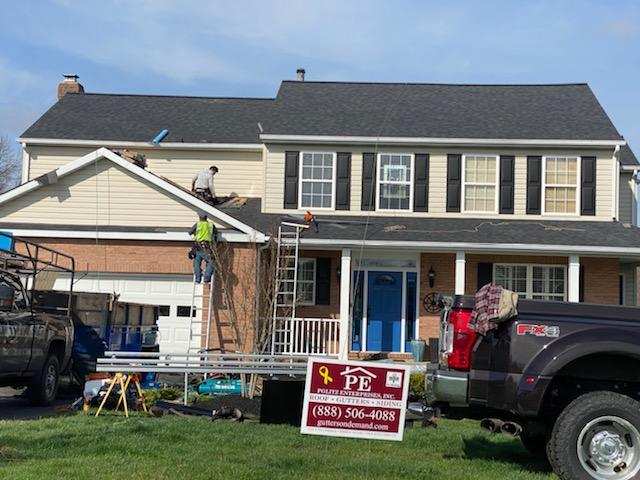 Politz Enterprises roofing company in Mt. Airy is also proud to provide gutter services and siding services to homeowners and commercial property owners. To us, entire home protection is a must. Updated and well-maintained gutters and siding provide homeowners numerous benefits. These include:
Enhanced curb appeal
Increased home value
Longer home lifespan
Energy efficiency
Protection against mold, mildew, and insects
If you're not sure if your home needs gutter or siding services in Mt. Airy, give our gutter installation professionals a call. We provide free estimates on all of our services. Learn what siding or gutter installation contractors can do for your home, compare costs, and get a thorough overview of the approach our team will take to protect your home. With professional crews and experience guaranteed, you have nothing to lose by placing a call today.
Why Work With Our Mt. Airy Roofing Company and Professional Contractors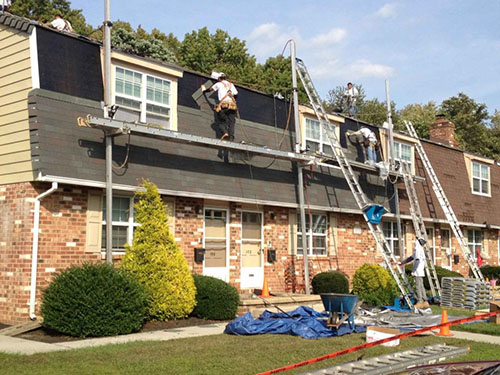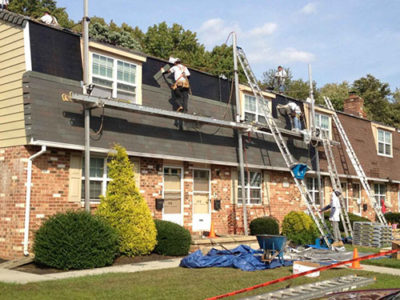 We've been in business for over five decades and it's all based on our attention to customer service and honing expert roofing techniques. This allows us to make roof replacements in Maryland go seamlessly, stay affordable, and don't cause you any hassle.
How do we continue to thrive? By education, training, and evolving to stay up to date with what our customers need from us the most. We can handle commercial roof replacements, residential roof repairs, gutter installations, siding replacements, and more.
With one call we'll put together an appointment for a free estimate in Mt. Airy for roofing, siding, and/or gutters. We'll listen to what you really need from your home, what your budget is, and what timeline you're working within. It's our promise to do our best to make any home construction work for you as much as possible.
Check out our 5-star reviews to learn more about how we put customer's first and review our FAQ if you any questions about our roofing services in Mt. Airy.
WHAT WE OFFER TO OUR MT. AIRY ROOFING CUSTOMERS