Roofing Company Silver Spring Maryland
Politz Enterprises Roofing Company in Silver Spring, MD Delivers 5-Star Service
Best Roofers in Silver Spring, Maryland
Politz Enterprises Roofing Inc. is one of the best roofing companies in Silver Spring Maryland. We understand that the roof is the protection of your home, and it should be fixed right the first time.
Top-Rated Silver Spring Roofing Company In Near Maryland
What is more important than the roof covering your Silver Spring MD home?
New Residential Roofing & Commercial Roofing Company
Family-owned and operated, our team is comprised of dependable, knowledgeable professionals. We know roof installations, new residential & commercial roof replacements and roof repairs are a personal investment, and we ensure you can trust your investment with us.
In operation over 50 years in the Silver Spring area and beyond, our work has proven dependable, thorough, and is backed by several warranties and guarantees. We are affordable, on-time, and provide quality materials you love to see on your home.
Roofing Contractors in Silver Spring MD
Affordable Total Commercial and New Residential Roof Replacements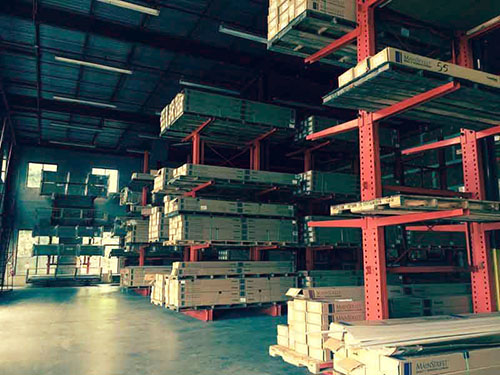 Roofers Nearby Maryland Area
Our roofing options include a variety of materials to select from. Browse our asphalt shingles, cedar planks, copper, and slate, so you can customize your roof, your way. Contact our roofing contractors in Silver Spring, MD!
Don't get lost fretting about curb appeal, our Silver Spring MD Roofing Contractor team suggests styles and colors that are easy on the eyes and tough against weather. You can trust us for the longest-lasting protection and highest quality materials.
We find the balance in your budget that doesn't compromise integrity. Our products will be worth bragging about the next time you have a family get-together.
Gutter Maintenance Services in Silver Spring, MD
Why hire Politz Enterprises Roofing Inc.to complete your home protection & gutter Installation in Silver Spring, MD?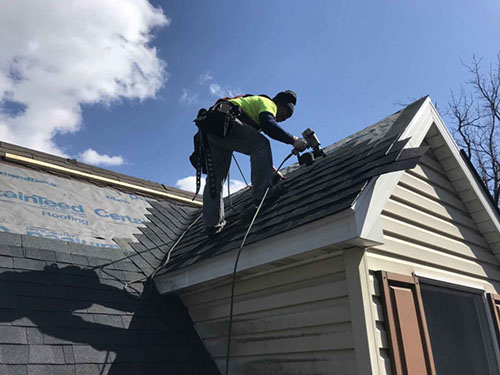 The roof is the beginning, but it's not the end. 100% safety and protection of your home is ensured when you consider gutters and siding. Politz Enterprises Roofing Inc. offers options on both to ensure total house protection and lifespan longevity.
Gutters go beyond collecting rain water and ushering it down a spout: they prevent against mold, ward against insects, and provide foundation protection. Don't lose the summer lawn to untamed water, get in control with new gutters today.
Siding replacement and repairs can also enhance your energy efficiency and increase the curb appeal of your home. Replacement today means a better tomorrow, with increased home protection and reduced future repairs on out-dated materials.
Siding Maintenance in Silver Spring MD And Nearby Area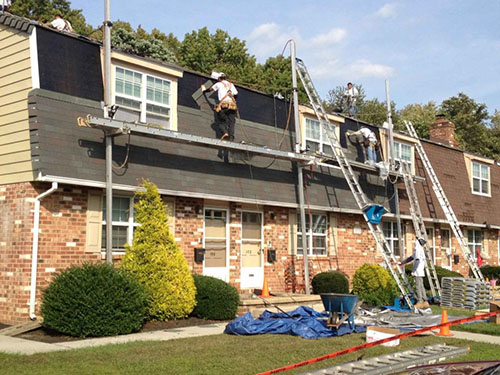 Residential House? Commercial Building? We Have You Covered, Silver Spring Maryland
Commercial business owners: you are covered, too. Politz Enterprises Roofing Inc. goes beyond residential houses and covers all your brick and mortar assets. We handle commercial and residential siding services like siding installation. We serve siding services around Silver Spring, MD, and nearby areas. Contact our siding installers or siding contractors!
When your home extends beyond the front door, ensure your company is as welcoming as your family's house.
As your neighbor, we understand the value in your business quality, and we will handle your commercial projects, so all the important things in life are safe.
Areas We Service Throughout Frederick County, MD
Contact Us for Your Free Roofing Estimate