Roof Replacement, Roof Repair and Roof Installation In Silver Spring, MD
Get a Silver Spring Roof installation from Politz Enterprises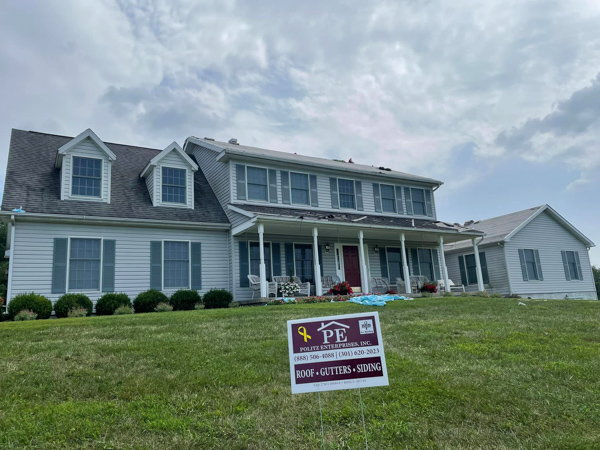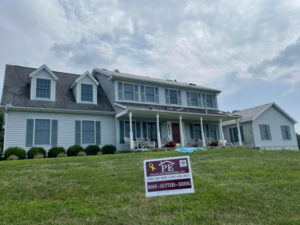 A new roof for your home can dramatically improve your quality of life. Most homeowners don't realize it, but a new roof can improve your energy efficiency, reduce your energy bills, increase your home value, enhance your curb appeal, and offer better weather protection.
New roofs are not just about removing old, worn shingles and updating the color. In actuality, new roofs in Silver Spring, MD are installed to help homeowners have better interior climate control and improved exterior weather protection.
Roof Installation In Silver Spring, MD
Stop leaks, lower bills, and get a fresh new color to change the way you view your home. That's the power of a new roof installation in Silver Spring, MD from Politz Enterprises.
Discover the Benefits of a Residential Roofing In Silver Spring, MD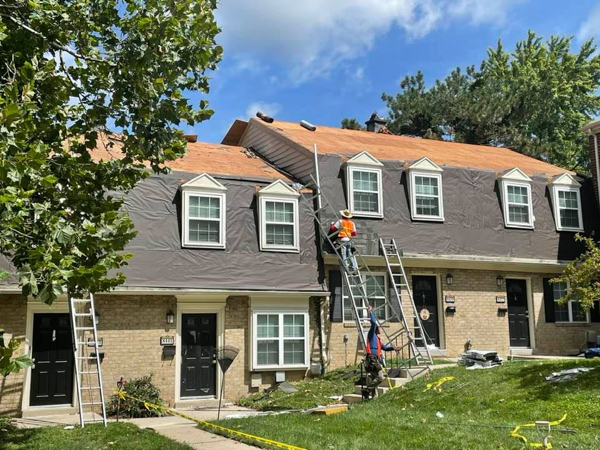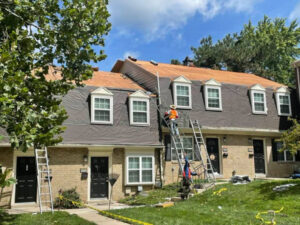 Some homeowners make the mistake of thinking that their roof hasn't lost any efficiency in its lifespan. The common mindset is – no damage, no need for repairs. This, however, is not the case.
Roofs, like many other materials, decline in efficiency with age and use. Your roof is always working – absorbing the sun and heat, reflecting hail, holding snow, diverting wind, and staying strong against tree branches and debris.
Roof Installation Service in Silver Spring, MD
While your roof is designed to handle all of these tasks, energy efficiency, insulation, and even protection wanes with age. You risk increased energy bills, peeling shingles, missing shingles, wind damage, leaks, and even mold by not investing in a new roof installation the moment it's needed.
A new roof installation gives you:
Lower energy bills
Improved insulation and interior climate control
Higher home value
Dramatic curb appeal
Weather protection
Guards against pests and moisture
Signs You Need a Roof Repair and Roof Replacement in Silver Spring, MD
So how do you know you need a new roof in Silver Spring, MD vs roof repairs? There are a few signs to watch out for that indicate you need a total roof replacement in Silver Spring, MD to help maintain the protection and value of your home.
Old, Worn, Cracked or Curling Shingles
Old shingles put your home at risk, even if you don't notice visible damage.
Weather-worn shingles become thinner and less reliable, especially when it comes to harsh weather. Wind can more easily displace your roofing materials, you are at risk for leaks, and you're losing insulation.
Cracked or curling shingles also indicate compromised materials and a weather-worn roof. This leaves exposure for moisture to slip in, risking the integrity of your roof and possibly causing leaks or an area for bugs to inhabit.
Moss Growth or Algae Stains
If you notice moss growing on your shingles or flashing, it's time for a new roof in Silver Spring, MD. Moss indicates a presence of moisture, which could be causing leaks or mold out of sight. Algae stains are another sign of moisture.
Your roofing shingles should not contain growths of any kind, so you want to be aware if you are noticing algae stains and get a roofing company near you to check out the area as soon as possible.
Your average roof should last around 10 years, give or take. Proper maintenance, regular inspections, and keeping up with our silver spring roof repair service will extend your roof's lifespan. This can be hard for many homeowners to stay on top of, however.
If your roof is nearing 10 years of age or is past, call for a roof inspection in Silver Spring, MD from Politz Enterprises – it may be time for a new roof.
Leaks or Signs of Moisture

Leaks are almost an immediate sign that you need a new roof installation in Silver Spring, MD.
Leaks indicate there is a gap in your roof protection, and if one area of your roof has been compromised it's likely other areas have, too. When there is one roof leak, there is almost always more.
Notice bare spots on your roof in Silver Spring, MD? Wind damage can remove old or compromised shingles, causing gaps in your protection. The exposure from missing shingles can allow bugs, leaks, moss growth, and more.
Unexplained Rise in Energy Bills

If energy bills are costing you more on average than you normally spend and you don't know the cause, look to your roof.
A proper roof will give you energy savings and better climate control due to insulation and heat protection. If you can't get ahead of the bills, opt for a roof inspection in Silver Spring, MD from Politz Enterprises.
There's a reason a new roof installation in Silver Spring, MD improves your curb appeal. You may not remember what your roof looked like 6-10 years ago, but shingles' color does fade from all the sun and weather exposure. Extreme color fade can also indicate comprised, weather-worn materials.
Getting a new roof improves both protection and home value with a splash of refreshed color.
Don't ever ignore a sagging roof! A sag in your roof indicates severe damage that could lead to bigger damage. You want to have the area inspected by roofing professionals as soon as possible to fix the damage before you have leaks, holes, or worse happening.
Check out your attic annually – do you notice sunlight peeking through? There should never be sunlight coming from your roof. If so, this means there are areas that are not fully protected.
Just because you don't see signs of damage doesn't mean those same cracks aren't allowing for bugs or pests to sneak through.
Know Your New Roof Material Options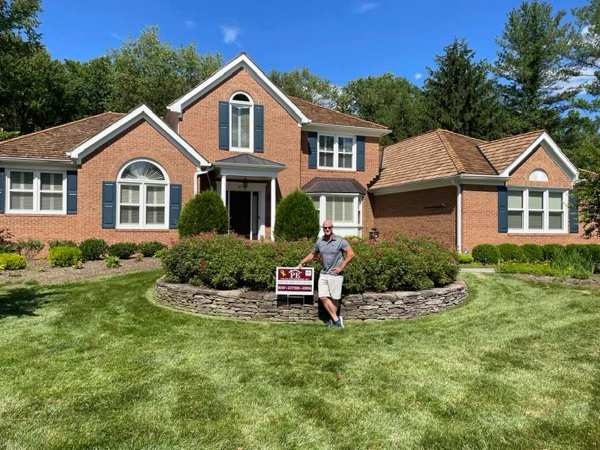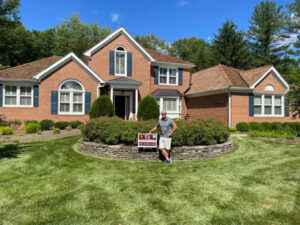 Ready for a new roof in Silver Spring, MD from Politz Enterprises? Contact us today for a FREE ROOFING ESTIMATE on your new roof. We will help you align your budget, plan a schedule, and pick the perfect roofing material.
Select from traditional asphalt shingles, cedar planks, copper materials, and slate. Each roofing material has pros and cons and ranges in colors and budget. We can help recommend the perfect roof installation to meet your needs.
Get in touch today!