Siding Contractors
Upgrade Your Residential Siding with the Frederick MD Siding Contractors
Siding services are one of the best investments you can make to improve the look and feel of your home. Siding replacements are about more than the color or outward appearance of your home, although that does make a difference. Proper residential siding services are key for weather protection, energy savings, insulation, and enhancing curb appeal for resale value.
Politz Enterprises provides siding service experts for complete replacements and we offer a wide variety of color options for our material selection. For siding services, we offer vinyl siding or HardiePlank board. Our residential siding services also include siding accessories and trim options, so you are covered from top to bottom, getting the exact look and feel you have been wanting for your home.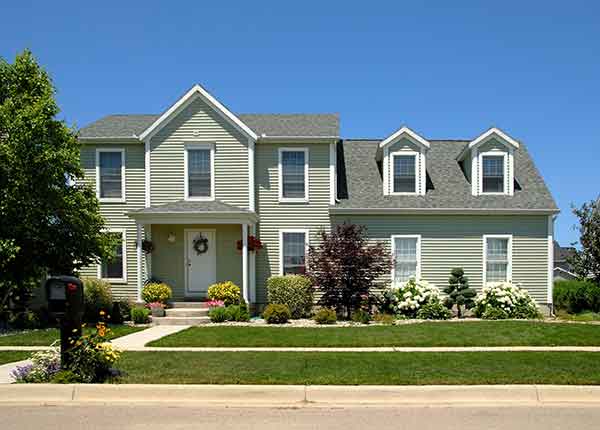 Why You Should Decide to Have Residential Siding Replacements Completed for Your Home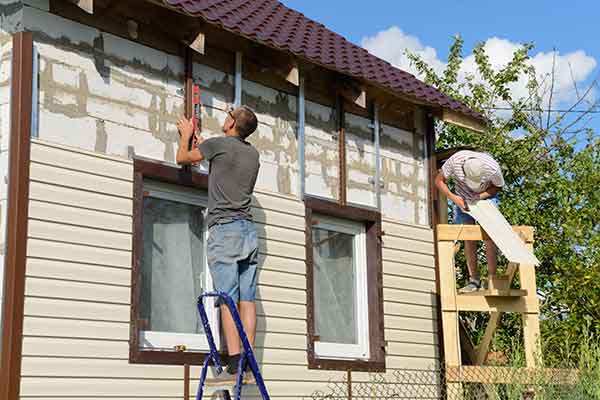 If you have been browsing for roofing services and are now discovering the world of siding services, you may be wondering what a professional siding company can do for you and your home.
The upfront investment of a siding replacement for your home can seem daunting, but the savings in the long run outweighs any initial upfront costs.
Professional siding services are provided to you by Politz Enterprises so you can have the same confidence for the exterior of your home that you felt with your Politz Enterprises residential or commercial roof replacement and gutter installations. We are your promised one-stop shop for all exterior home needs.
Our Siding Replacement Contractors Can Improve Your Energy Savings
With our Frederick MD siding experts, you'll discover that proper siding installations help weather regulate your home's temperature like you never expected.
Old and outdated siding begins to lose its insulation impact, especially as it becomes damaged or the trim experiences wear and tear. A new siding replacement comes with updated insulation protection: keep the cold air in during the summer while repelling the heat, and in winter, keep your warm air inside and the frigid temperatures banned to the outdoors.
Residential Siding Protects You from the Elements
Don't just replace your siding, but lower the costs of your energy usage in the process, watching those heating and A/C bills decline once your house has been recovered with our siding replacement contractors.
Your energy bills won't only see an improvement, but your home will be better protected from the elements. Outdated siding is not as efficient against wind and rain, and constant summer sun slowly makes your once-new siding outdated as well. A professional siding service will increase your home's protection with thorough siding installations including insulation and trim.
Frederick MD Siding Experts Can Launch Your Curb Appeal
Just like your home's roof has a big impact on your curb appeal and resale value, so does your home's current siding. Politz Enterprises stands behind our siding services because we know it will increase your home's value and provide a negotiation topic during resale.
Siding replacements can convey depth to a home, make a house look cleaner and neater, and make your home pop on your block with color and shine. Whether you are looking to improve your own energy bills or you are preparing for a sale down the line, know that the protection new siding provides cannot be beat. Who also doesn't love the look of a bright exterior to come home to everyday?
Pricing Discounts and Decades of Experience Back Up Our Siding Services
We're here for your siding services, and we have been for over 50 years. Politz Enterprises is a proud family-owned and operated company, comprised of the best Frederick, MD siding experts around.
Our knowledge, experience, and warehouse protected products all provide our clients with peace of mind. None of our top-of-the-line materials are stored outdoors, they are kept in a temperature regulated warehouse, dry and out of the damaging elements, so they are in perfect condition when you need them.
Special discounts are also available on our siding services for senior citizens aged 65 and over. We also provide discounts for veterans or active military, proof required. You can talk to us today about extended warranty offers on several of our services.
Reach Out to Politz Enterprises Today to Begin Your Siding Replacement
Trust in the siding Frederick MD we provide that are backed by an A+ rating on the BBB. A free estimate is only a phone call away, and we can discuss any questions you have about residential siding services and siding replacements.
Taking the steps today can mean preventing more costs and more repairs down the road. Talk to us, the siding experts, about what we can do for your home, and you'll experience the difference.