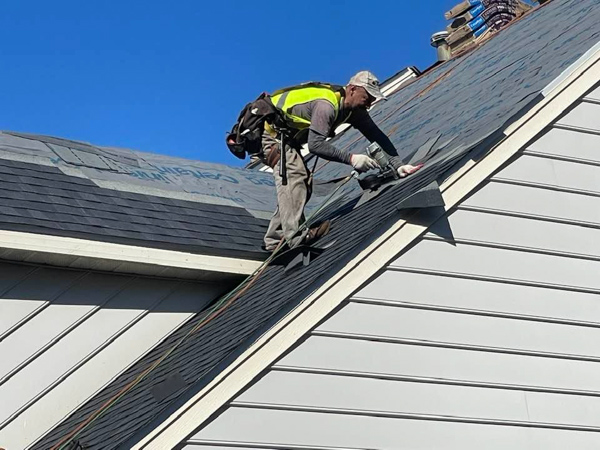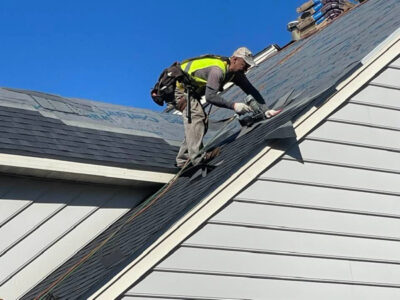 With owning a house comes the responsibility of its upkeep and care, which may require expert attention from time to time.
From emergency plumbing needs to occasional paintwork, all homeowners have to go through at least one odd maintenance task and expense every year. However, there is one expense that outdoes most others, which is that of getting your roof fixed. This job is usually done by certified and eligible roofing contractors.
However, the skill set of a roofing contractor often encompasses other skills, such as gutter installations and siding repairs, among other work. Let's find out more about the services provided by roofing contractors in Silver Spring.
A roofing contractor constructs and repairs roofs on both houses and commercial structures. They may operate as self-employed roofing contractors in Silver Spring or belong to a commercial roofing company. A commercial roofing company is usually a firm with a large number of roof contractors who are hired by construction firms to work on major housing and commercial projects. In both cases, a roofing contractor is required to obtain a business license before they begin practising on-field.
This way, most roofing contractors go through a certification process. They work and train alongside experienced roofing contractors to gain skill and expertise across tasks such as roof repair, siding replacement, gutter installation, and more for this certification.
What Do Roofing Contractors in Silver Spring Do?
In Silver Spring, roofing contractors are hired for a variety of roofing and home renovation tasks, from installing a new roof to renovating a damaged one.
Over time, house roofs get damaged due to wear and tear, water leaks, fire incidents or storms, and more. Siding replacements and gutter repairs also become crucial, just like roof replacement. In such a case, a roofing contractor makes a visit to your house to estimate the work and fees involved in the project, depending on the extent of damage and surface area that needs to be repaired.
Once they inspect the field, they move to calculate the costs of labor and material. They then provide the estimate to you, which helps you gauge the scope of work and the expenses involved. Hence, homeowners usually get an estimate from two to three roof contractors before they finalize one for their project.
With this information, let's move to the most common tasks implemented by roofing contractors.
Every type of building has a different roofing requirement. While common households have shingles on their roofs, commercial buildings prefer rubber roofs. Roofing companies in Silver Spring perform the following everyday tasks:
Tile removal
Shingle installation
Rubber roof installation
Tar application
Siding replacement
Commercial rubber roof installation is a tasking process that involves highly experienced roofers. This project may also involve flattening the roof by applying a layer of tar before they begin rubber roofing. Whereas for roofs that use materials such as shingles, metal, or tiles, the renovation process involves leveling and installing new materials such as tar paper.
Solar panels are now prevalent among roof structures, owing to government tax rebates and environmental benefits. Hence, some commercial roofing companies specialize in installing solar panels on your roof with the help of some electrical knowledge. Licensing is required to perform solar panel installments, but most roofing companies have made the move to be able to perform solar panel installations.
Gutter installations, checks, and renovations are other major tasks performed by roofing contractors in Silver Spring. Gutters are often placed around the roof, making them a crucial house aspect that homeowners are cautious about. While renovating your roof, contracts also generally take up repair and replacement of gutters that are involved.
Contractors also perform gutter analysis when new gutter installation is not required. They check for the water flow and make replacements or fixes wherever needed. Only if the cost of renovation and repair is high, contractors suggest a new gutter installation.
Due to constant contact with the sun and the rains, roofs are prone to damage over time. Mishaps such as storms and fires can only worsen the condition of your roof. Sometimes, the wind blows off a few tiles, and at others, tree branches may fall on the roof calling for siding replacement. During such sudden damages to your roof, it is important to get your repairs done sooner than later in order to avoid further damage and weakening of your roof.
A roofing contractor in Silver Spring or a roofing company in Silver Spring offers all the services mentioned above. Check out our roofing website for the finest roofing services, right from renovation to installations and more.
Roofing contractors are versatile workers who are generally certified and experienced in roofing renovation and installation work. From smaller tasks such as siding replacement to roof repair and gutter installations, they offer their expertise to all tasks in Silver Spring.