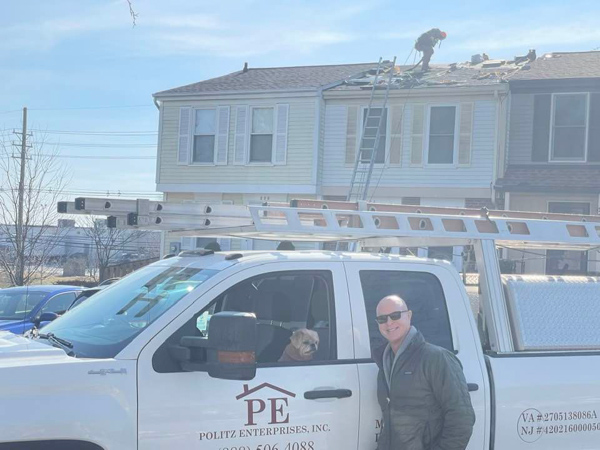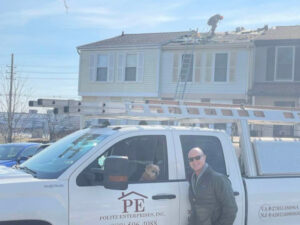 There are a ton of roofing companies in Maryland in the market, but when it comes to the quality of services only a few can deliver.
Your commercial property is integral to your business, any unintended damage can lead to significant losses. For example, poor work done during a roof restoration or replacement can cause leaks, which further damage the expensive equipment of your business. Quality work is therefore imperative.
When your roof is under work, your business is on halt. So you're not only spending a considerable amount of money from your pocket but the revenue, too, is somewhat steep. Therefore, it's important to hire a quality commercial roofing company that delivers and doesn't make you regret.
To make the job easier for you, here are things you should be looking for in a quality commercial roofing company near you.
When it comes to selecting a roofing company in Maryland or hiring any business for a job, the first thing you should be looking for is how many years do they have on their wall.
Experienced roofers are well versed with all the frequent issues & common pitfalls that accompany a roofing project. Having worked on a lot of projects, they're familiar with various types of properties and the kind of expertise they need in a particular context. Such as old buildings, smaller properties or large buildings along with varying geographic conditions.
If a roofing company is credibly experienced, you'll find them mentioned in many referrals. From homeowners & business professionals. And lastly, remember that an experienced professional roofing company has a lot of projects running simultaneously. If so many people trust them, they must be good.
Maryland Roofers Should Know the Geography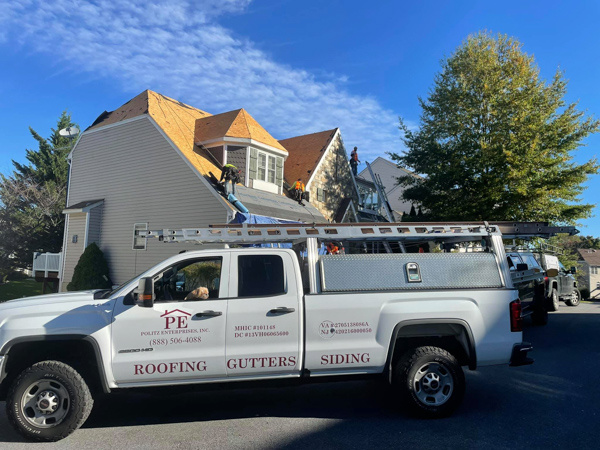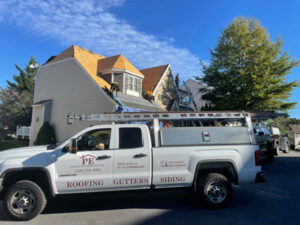 Selecting a roofing company that understands the local weather conditions can extend the life of your roof by many years.
Having worked in a particular area for a number of years, the roofing professionals at Politz Roofing in Silver Spring understand the weather patterns & know what to avoid. For instance, detecting signs of heavy rainfall or storm, and postponing your roof installation will avoid the damage that could've been caused otherwise.
Additionally, there are certain materials that are suitable for a certain type of weather. A roofer might suggest installing a dark metal roof if you live in a very cold area with frequent snow. This way, you'll get the most out of your roof & receive additional benefits such as reduced cost of the HVAC system.
Professional Roofers Should Make Getting Quotes Easy
Normally, most quality roofing companies offer free quotes on roofing services. Ask them to visit your place and carry out an inspection, after which they should be able to provide you with an estimated cost necessary for the job.
If they refuse to offer a free inspection, the least you should be asking for is a free quotation based on the specifics you provide. If they don't offer that, it can be concluded that they know their prices aren't competitive & it also says a thing or two about the quality of their services.
Most credible roofing companies in Maryland offer a free estimate. You should be able to find it by simply visiting the website or calling their contact number.
Quality Roofers Ensure Safety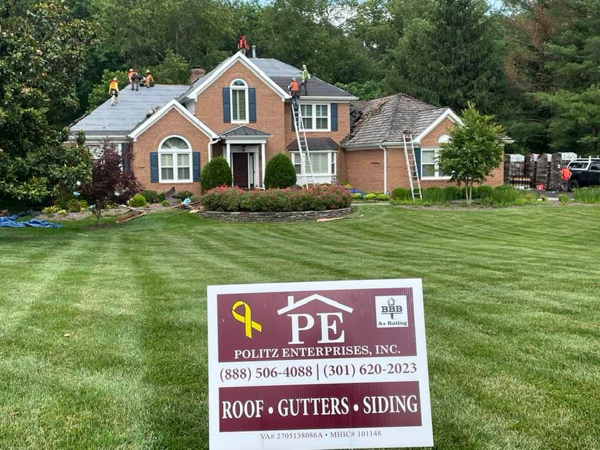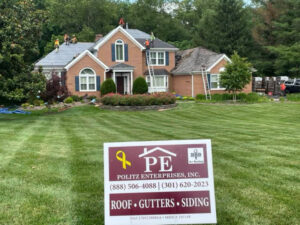 Roofing companies in Maryland need to meet multiple standards to ensure safety. Firstly, the company needs to follow all the industry protocols. Along with that their workplace safety arrangement needs to be paid special attention, such as having a harness for the workers.
Secondly, you need to check whether the roofing company has insurance or not. Insurance protects the property owner in case anything unfortunate happens during your roofing project. If the company doesn't have insurance you should avoid hiring them, not doing so could potentially cost you a lot of legal trouble.
Finally, you should ask your roofing contractor about their license number. A license is a mandatory requirement that proves that a person is qualified to undertake a roofing project. Operating without a license is against the law, and negligence in this regard could dent your pocket generously.
In Doubt? Check for Good Reviews for Local Roofers
If a company is exceptional at their work they wouldn't slightly hesitate to display previous customer testimonials on their website. Most roofing companies have a separate section on the website displaying the required information.
If you don't find it there, you can ask the company to divert you to their previous customers. You can even ask for an address & take a look at the quality of work yourself. In most cases, the roofers will be more than happy to share the required information.
Professional Roofing Companies Respect Deadlines
Nothing says "professional roofer" than delivering quality work in promised time.
As mentioned earlier, during a roof restoration or replacement, your business is on hold. And every day the operation continues, the more it affects your revenue. Talking to past customers who've hired the contractor can give you an idea about the punctuality of the service providers.
Be sure to get a timeline of the project. And make sure it's been followed. If there are any delays, communication should be immediate and thorough.
Maryland Roofers Provide You with a Warranty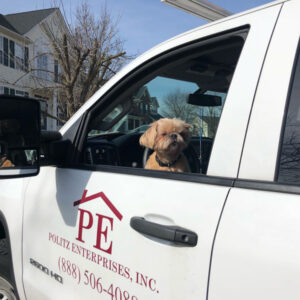 The last thing you should be doing is inquiring about the warranty. The best time to do this is when you're having your first meeting with potential roofing companies near you.
If a roofing company doesn't provide you with a warranty, it's a bad sign. It's important to note that the warranty on workmanship and roofing materials is different. You should be getting a warranty of at least 20 years on your roofing material, although they usually last much longer than that.
Finally, read all the terms and conditions of the warranty. The most important thing to know is that roofing material is under warranty by the manufacturer and not the roofing contractor, and the warranty does not cover damages outside the control of the manufacturer, such as harsh weather. By ensuring you're safeguarded by a warranty, you can have your peace of mind.
Whenever you're shortlisting for a roofing company, be sure to check whether they tick all the boxes. If you want a quality job, settle only for the best.