Residential and Commercial Roof Repair Services in Maryland
Roof Repairs: Montgomery County – Frederick County – Howard County + More!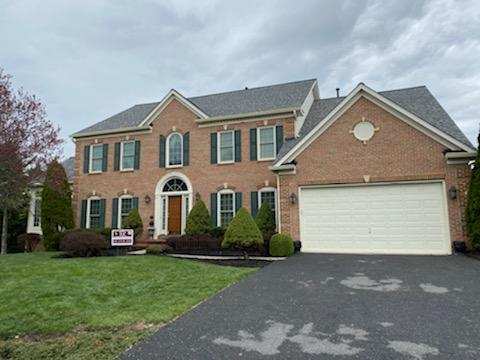 If you are a business owner or homeowner who is in need of roof repair services in Maryland, you've come to the right company! Politz Enterprises Roofing Company is 5-Star rated by homeowners and business owners like you.
We've been repairing roofs since 1963 and have over 50 years of experience handling roof repairs for our customers. This allows us to tackle any job, any roofing material, any slope type, and any damage. Our company is family-owned and operated, local right out of Frederick, MD.
At Politz Enterprises Roofing Company, our team is committed to providing the best roof repair services in Maryland. We specialize in all forms of roof repairs from leak detection and minor repairs, to re-roofs and complete roof replacements. Our goal is to provide our customers with professional care and top-quality workmanship for their homes that they can rely on for years to come.
We are a fully insured roofing company, offering both extended warranties and insurance specials to those in need. We take pride in our craftsmanship as well as our customer service skills, so contact us today to get a free quote on your next roof repair in Frederick, or another neighboring county. We're available!
Why Hire Professional Roofers for Your Frederick Roof Repair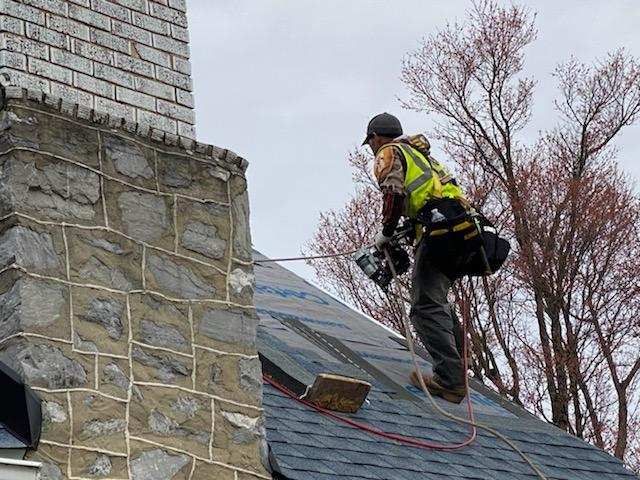 Roof repairs seem like a simple job — many homeowners or business managers feel confident researching the problem and applying their skills to get a quick, cheap fix via a do-it-yourself approach. However, roof repairs in Maryland have a lot more to them than meets the eye, and if you're not careful, that affordable roof repair can turn into major contracting work or result in needing an entire roof replacement.
We know that hiring a Maryland roofing company can feel intimidating and like a major project, which is why we've made the process for roof repairs simple and easy:
Contact us via our online form or give us a call
Receive a free estimate on your needed roof repairs from an expert roofer
Discuss financing options, warranty options, insurance coverage, and more as needed
Set up a schedule to receive roof repairs and we will arrive promptly and work quickly
And you're done!
Common Reasons You'll Need a Roof Repair in Frederick, MD or Neighboring Counties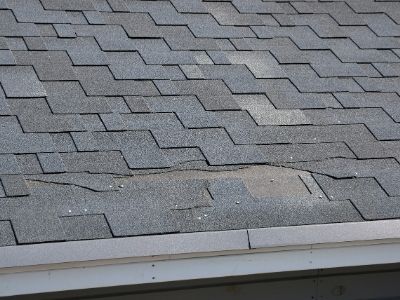 Maryland weather is tough on property – aggressive summer storms, unpredictable rain and wind, heavy snowfall, and unexpected hail in almost any season. It's no wonder homeowners and business owners call our roofing company frequently to ask about roof damages or possible costs for roof repairs in Frederick and Silver Spring. When was the last time you inspected your roof?
Roof damages are needed for numerous reasons and they're not always as obvious as you might think. If a roof is leaking, you're definitely in need of Maryland roof repairs, but sometimes roof repairs are much more subtle but still just as important. Catching roof repairs early means isolated roof repairs or replacing only a few shingles, which is much more affordable than an entire residential or commercial roof replacement.
If you want to avoid major leaks, mold growth, or entire roof replacements, here are a few signs you might need roof repair services in Montgomery County or a neighboring area; give the Politz team a call if any of these sound familiar to discuss roof repair options, we can offer a free estimate so you're not committed until we begin.
Cracked, peeling, dented, or missing shingles
 Warped or sagging roof edges or valleys
Gutters clogged with shingle pieces, especially on asphalt roofs
Persistent wet spots
Algae, mold, or plant growth
Sunlight exposure in the attic
Minor leaks
Unexpected or unexplained rise in energy bills
Damaged or peeling flashing
Your roof is nearing or over 10 years of age
We Care About Our Reputation When It Comes to Local Roof Repairs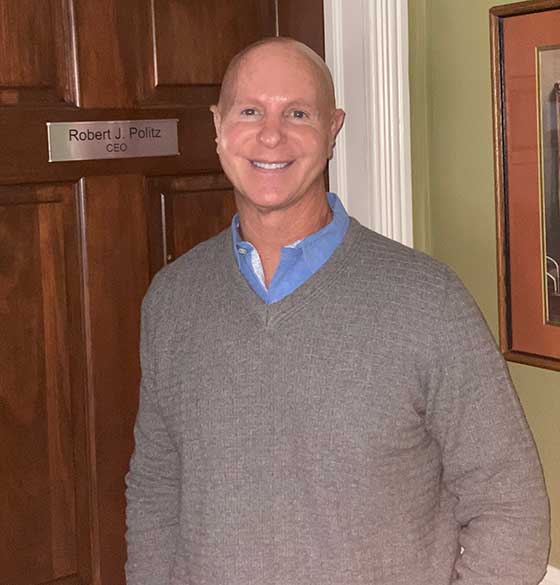 Becoming a trusted, 5-star rated roofing company in Maryland didn't happen overnight. Local owner Rob Politz worked hard to build a strong reputation by providing customers what they really needed when looking for roof repairs in Frederick, MD: friendly customer service, prompt response times, affordable services, and quality work. At Politz Enterprises Roofing Company, we provide our clients with free roofing estimate, warranty options, assistance with insurance claims, and follow-ups.
As we've grown, we've expanded our service areas to provide roof repairs to more homeowners and business owners throughout Maryland. You can find us working in any of the following counties, providing trusted roof repairs throughout Maryland so everyone can have a safe, reliable property.
WHY CHOOSE US FOR YOUR ROOF REPAIRS
WHAT OUR CLIENTS SAY

 
"Politz gave me the best price to replace my roof. They were professional and my roof looks great. I did not have any problems from the recent wind storm we had this year. I highly recommend their service. They got the job done in a day or two with the large crew."

 
"I am so happy I went with Politz. Not only did they provide me with the most reasonable quote, they were on time, did the roof in one day and did not try to gouge me like the other Frederick companies did. No add-ons for being higher up and steep angle roof. No surprises whatsoever! I have another roof that will need done soon, and I will for sure come back"

 
"We are extremely happy with Politz Enterprises. We were under a tight timeline for a roof replacement. Once we were "in the system", Mr. Politz orchestrated everything perfectly: his team arrived early on the scheduled day, worked efficiently and got the job done. The next day we were able to install solar panels! We highly recommend working with Politz Enterprises."

 
"Responsive, best price I could find, and excellent work. What more could you ask for?"