Roof Replacement Frederick MD
Politz Enterprises Roofing Inc. is A+ Rated by the BBB for Residential Roof Replacement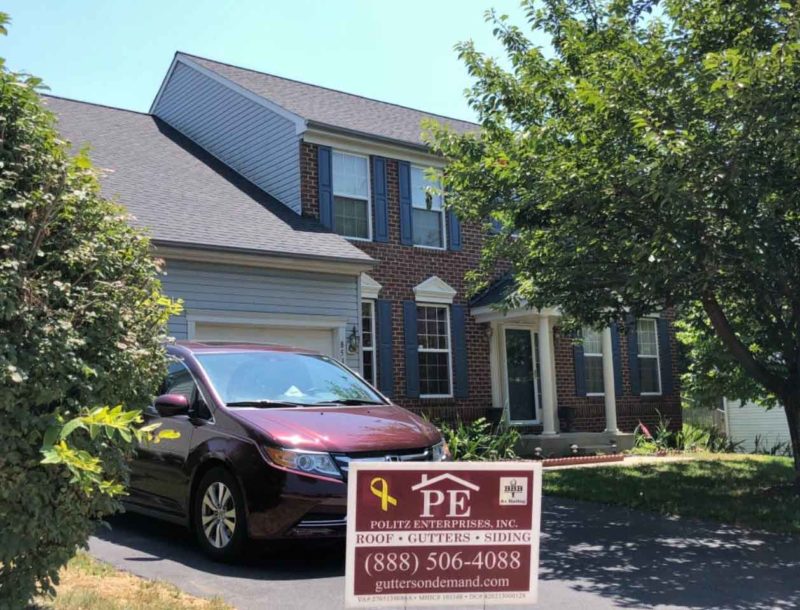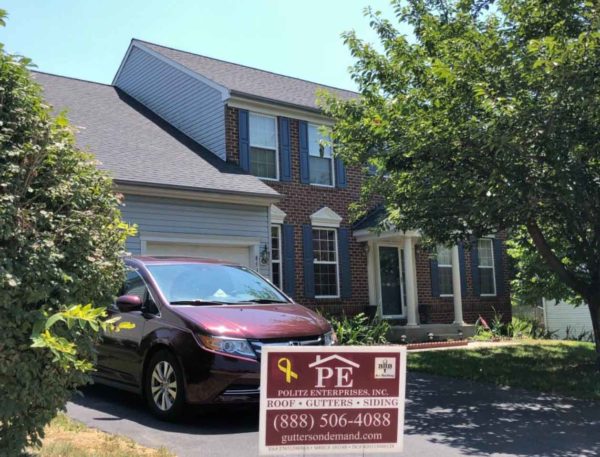 If the repairs keep adding up, your energy bills are on the rise, you want a different look to your home, or you are about to sell, then a total roof replacement could be just the thing your house needs to make all the difference.
Politz Enterprises Roofing is the go-to company for both commercial roof replacement and residential roof replacement in Frederick MD and surrounding service areas. We take care of businesses, townhomes, single-family homes, and more.
Trust us to provide you the best roof replacement in Frederick MD with the best quality and affordability.
Contact us to learn more about your options and to get started today.
Ready to Get Started?
Contact us today about your roof replacement!
Roof Replacement
How Do You Know You Need a Roof Replacement?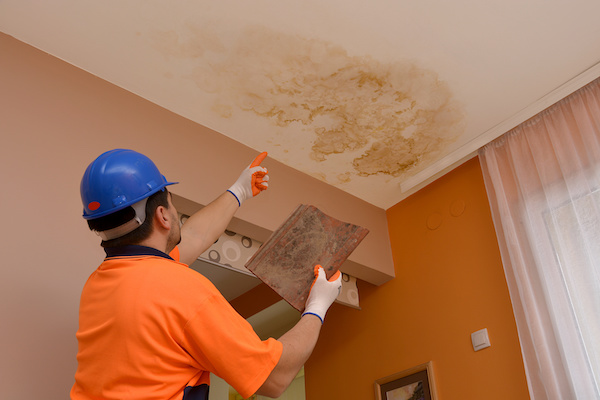 The lifespan of a good, solid roof should last around 20 years. Age is not the only sign that you might be in need of a new roof replacement though.
If you spot any of the following signs on your roof, it may be time to call in the professionals at Politiz Enterprises and talk about your options:
The shingles are old, aged, and worn
There is moss growing on the roof
There are dark algae stains on your roof
The shingles are cracked, curling, or peel up at the edges
There are leaks coming into your home
It's not just signs on your roof, but behaviors you may find yourself repeating — are you constantly calling on repairs for the roof, especially during times of harsh weather? Are you noticing an increase in your energy bills, like the home has lost some of its cold or heat insulation?
If any of this sounds like you, it's time to talk about a commercial or residential roof replacement, because you are in need. Luckily, we have the assortment of asphalt shingles, cedar planks, copper, and slate materials you need to make your home fit exactly your vision. Don't delay, call us to begin replacing your home, and get away from constant roof worry.
Repairs vs. Roof Replacement – Making the Right Choice 
A roof replacement is a large investment, and that can make people nervous to begin the search for the right company, especially if you have been getting by just making repairs.
Roof repairs are not a solid solution compared to a roof replacement, however. Every time you call in for a roof repair, that's money you know you're going to need to have to spend again later, because roof repairs only last so long against a total replacement.
If your roof is under ten years old, and you are finding you are spending a lot of time worrying about roofing repairs, it may be you received an improper roof installation the first time. Although you may feel like your roof is young, if it's costing you money in repairs now, that means a new roof replacement may be in order to correct any issues that occurred during a bad installation.
If your roof is closer to twenty years old, then it is time to stop stalling and start considering a roof replacement. There is only so long you can put off a roof replacement with an aged roof, and the longer you wait, the worse it can get.
Don't wait until harsh weather forces you into a tight spot, consider your options and talk to us about what a roof replacement can do for you and your home.
Residential Roof Replacement
We're the Top of the Line for Residential Roof Replacement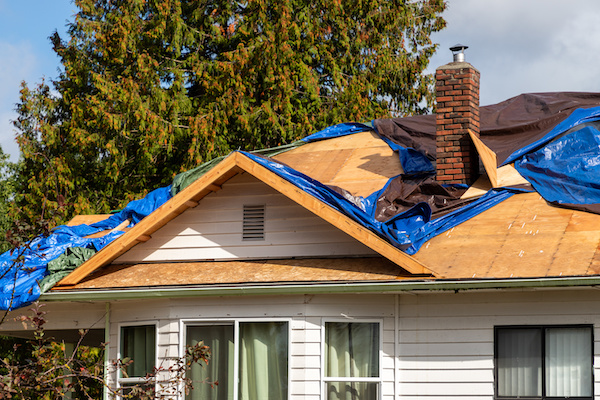 We've been taking care of residential roof replacement in Frederick since 1963 – that's over 55 years of satisfactory, high-quality service!
Community is one of the most important things to us, and that is why we are family owned and operated — we believe in neighbors taking care of neighbors. A top-notch roof replacement not only protects the home but increases the property value, and if we can provide that quality service to neighbors all over the Frederick community, we can all improve our neighborhoods and communities.
One of the best things about our residential roof replacements is that we also service your siding installation and gutter installation. For Politz Enterprises, it's about total home coverage and safety — from weather to energy savings, our services cover it all.
Trust us with your residential roof replacement, whether you live in a single-family, a townhome, or another comfortable residence! We are here for you, so let's talk about your options.
Commercial Roof Replacement
Your local business is just as important to you as your home is, and that's why Politz Enterprises provides you with the same trusted roof replacement for your business that you received from us for your home.
A commercial roof replacement from our team means the same high-quality installation, the same trusted professional team, and the same protected materials that make your business look like new.
We keep all of our materials in a climate-controlled warehouse, meaning the elements never affect our roofing supplies. When you get an installation for your business from our commercial roof replacement Frederick team, you'll see the difference in how we handle our supplies and your building.
Talk to us about your commercial roof replacement options today, and get your local business looking brand new and feeling safe, secure, weather-ready and at the top of energy efficiency.
A roof replacement can take you beyond a simple installation, it can improve your energy budget and overall property value. Let's begin the work today for a more secure tomorrow.
WHAT OUR CLIENTS SAY

 
"Politz gave me the best price to replace my roof. They were professional and my roof looks great. I did not have any problems from the recent wind storm we had this year. I highly recommend their service. They got the job done in a day or two with the large crew."

 
"I am so happy I went with Politz. Not only did they provide me with the most reasonable quote, they were on time, did the roof in one day and did not try to gouge me like the other Frederick companies did. No add-ons for being higher up and steep angle roof. No surprises whatsoever! I have another roof that will need done soon, and I will for sure come back"

 
"We are extremely happy with Politz Enterprises. We were under a tight timeline for a roof replacement. Once we were "in the system", Mr. Politz orchestrated everything perfectly: his team arrived early on the scheduled day, worked efficiently and got the job done. The next day we were able to install solar panels! We highly recommend working with Politz Enterprises."

 
"Responsive, best price I could find, and excellent work. What more could you ask for?"
Ready to Get Started?
Contact us today about your roof replacement!