Frederick Maryland Roofing Company
Reliable Roofing Contractors in Frederick, MD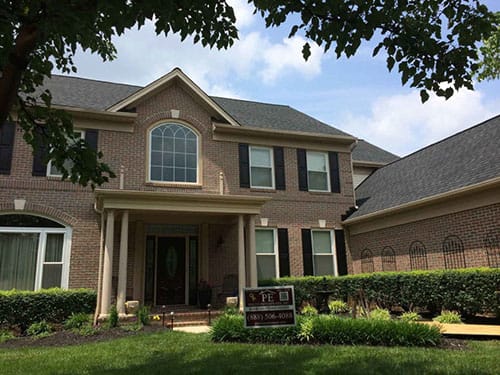 Politz Enterprises Roofing Inc. has over 50 years of experience and community trust in our family business. We've been the go-to roofing company in Frederick for years that homeowners and business owners turn to to protect their properties with an honest roof that will last.
You're making a long-lasting investment in your home and property when you invest in a new roof replacement in Frederick. Our roof repairs and replacements are backed by warranties, which means you can trust us for the long haul. We are mindful of energy efficiency, home value, and curb appeal with all of the work we do.
Your roof is the largest investment you're likely ever to make. Trust us: You'll sleep better at night knowing Politz Enterprises has got its eye on this important job!
Frederick Roofing Contractors Rated A+ by the BBB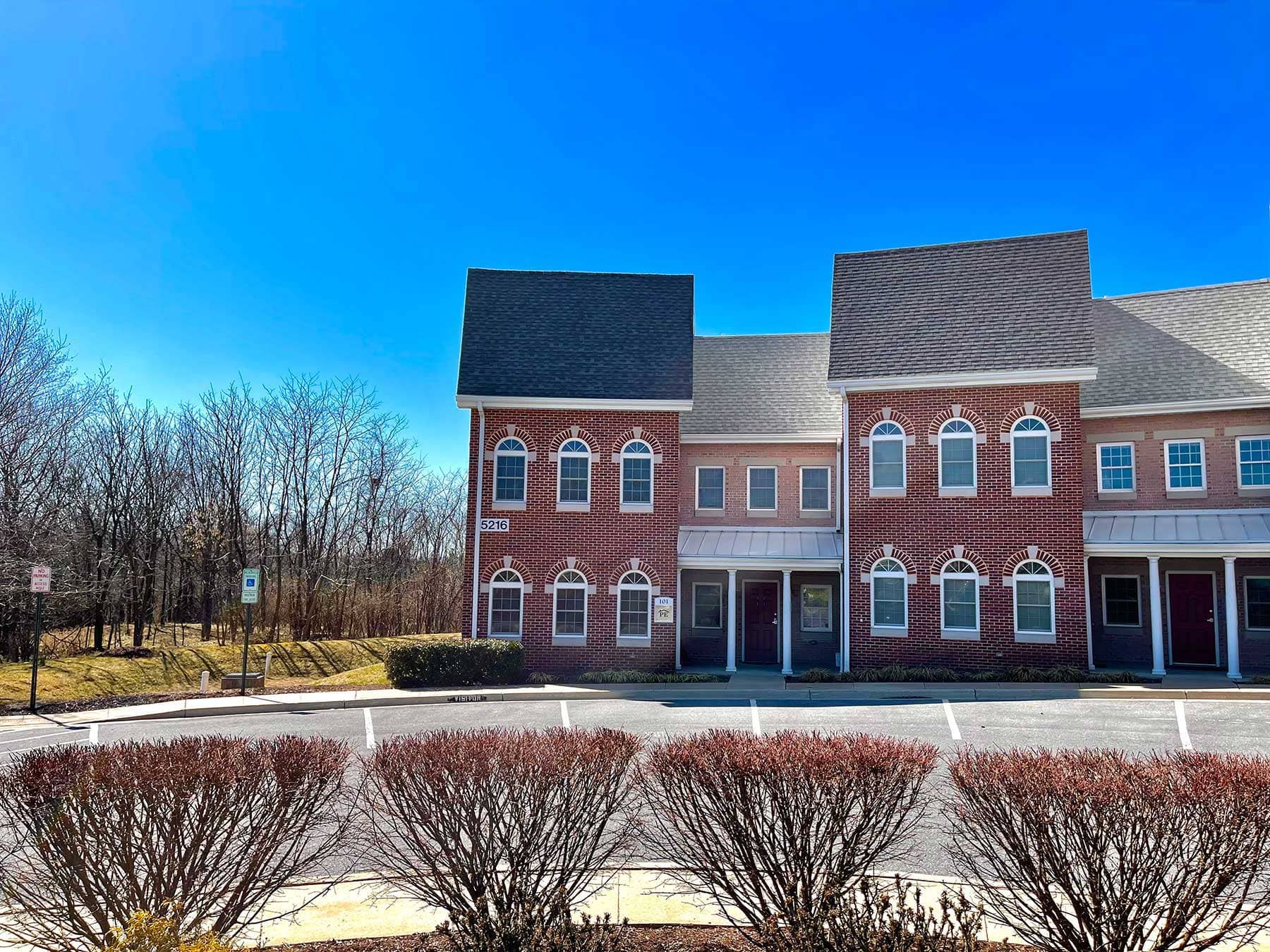 What sets Politz Enterprises Roofing in Frederick apart from our competitors? Our dedication to quality roofing installations and reliable customer service.
We have dozens of 5-star reviews because we put customer needs first. We make recommendations based on your input for color, material, and style. Our roofing contractors always stay on time, we make sure the work is in budget, and we set up a schedule that works for you.
Select from various roofing options that we house in our climate-controlled warehouse for ultimate protection and quality until it's time for installation:
asphalt shingles

cedar planks

copper

slate
Watch your home value rise with roofing enhancements from our reliable Frederick roofing services.  Best of all, our free roofing estimate appointment will help you determine what exactly your home needs with professional input. Simply fill out our online form to receive a consult call to set up your free roofing estimate appointment to begin. 

Our Frederick Roofing Company Also Provides Gutter and Siding Services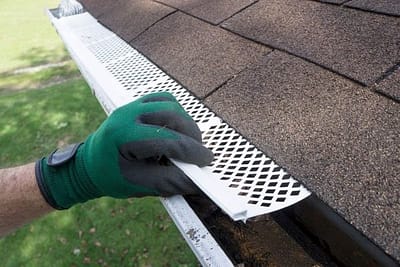 Politz Enterprises is your one-stop shop for all exterior maintenance of your home. We have roofing contractors near you who are equipped and experienced to handle new gutter installations or siding installation as needed.
New gutters and siding work alongside a new roof in Frederick to help maintain a home's interior climate, reduce energy bills, and protect against unpredictable Maryland weather.
We recommend new siding installations and gutter replacements to protect your family from mildew, mold, leaks, insects. New gutters and siding also provide better protection against environmental factors such as rainfall or sun exposure which could cause damage to the exterior of a house.
Let our Frederick roofing contractors know what your home needs and where you want improvements — we'll work to enhance the curb appeal, home value, energy efficiency, and more.
Our Frederick Roofing Company Handles Commercial Businesses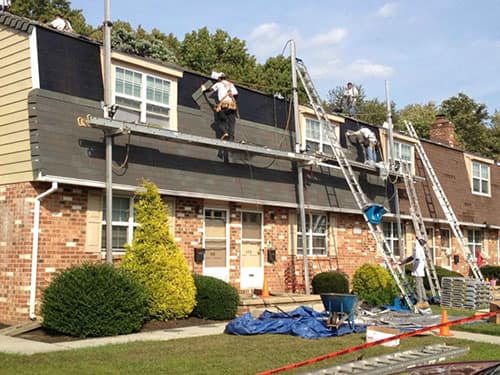 Politz Enterprises Roofing Company in Frederick, MD doesn't just handle homes — we work with business owners and on commercial properties. 
A new commercial roof in Frederick can do wonders for curb appeal, insurance rates, and protection. Invest back into your business by consulting with Politz Enterprises Roofing in Frederick on how a new roof can improve your company's first impression.
We'll discuss materials, schedules, and benefits of various roofing types during a free estimate appointment. Our roofers work with you to reduce any inconveniences that may occur during installation so all tenants, employees, and customers are well-protected. Let us know what you're thinking for a new commercial roofing installation in Frederick today.
Our Journey to being a 5-Star Roofing Company in Frederick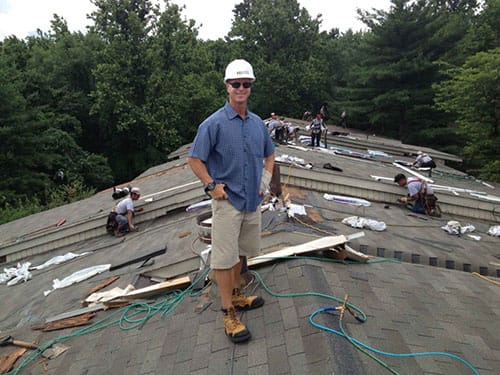 If you are looking for a roofing company in Frederick, MD that will give your home the perfect look and feel, then our customer-centered team is here to help.
We have all of the qualities covered:
roofing materials
roof repairs
entire roof replacements
siding installations
gutter services
Whatever it may be you're after when it comes to upgrading exterior aesthetics on your house we can deliver! Our professional Frederick roofing contractors take pride in being able to increase curb appeal while simultaneously taking care of every detail. Our team delivers the utmost attention paid towards making sure homeowners receive maximum value from their roofing investment.
Rob Politz, owner of Politz Enterprises Roofing Company in Frederick, has worked tirelessly to deliver roofing installations all throughout Maryland. The reputation of Politz Enterprises has only grown as we have serviced more customers and delivered more quality roofing solutions to those in need.
The Benefits of Working With Our Frederick Roofing Company
What sets our Frederick roofing company apart from the rest? Our materials. Our crew. Our reputation. Our customer service. The testimonials we have acquired from real customers showcases our dedication to our craft. When you need roofing in Frederick, look no further than the Politz team for reliable service and a quality installation.