Best Questions to Ask Your Local Roofing Contractors
Hiring a roofing contractor can be a stressful process — you want to make sure you work with a local roofing company that is qualified, professional, timely, and trustworthy. Horror stories abound online and with friends and family who worked with a contractor that left their house worse than before they came out to do the work. It can make the hiring process stressful, but you don't want to put off an important roof replacement because you're not sure what company to work with.
So how do you know you've got the best roofing contractors in Silver Spring, Maryland for your roofing job? The right questions and a lot of research can help you know! Our Maryland Roof Replacement Guide covers a lot of ground on what research you should take before hiring a roofer but sometimes you just need to know what questions to ask over the phone or during the estimate, before you launch into full-scale roofing contractor research and signing the contract.
These are some of the best questions to ask your local roofing contractors in Maryland when you contact them for a roof estimate on your next residential or commercial roofing project. These will help you evaluate legality, coverage, ethical practices, experience, and more.
1) What's Your Roofing Company's Legal Name?
This might seem like an odd question, but it actually can shed a lot of light on the roofing company's integrity. Once you have the roofing company's full legal name, you can look up their insurance, their BBB rating, and more.
A red flag to this question is if the legal name doesn't reveal anything during an online search or if you're told a legal name that's completely different from the name they are representing themselves as. It's not uncommon for a roofing company to leave off their "LLC" or work under the umbrella of another company, but if the name on the contract doesn't have any legal backing, that could be a big red flag. Make sure everything they tell you matches their paperwork, the name is consistent, and the name shows credible results during an online search. If the roofing company works with subcontractors, get the same follow-up info on them, as well.
2) What Roofing Insurance Coverage Do You Have?
When asking about roofing insurance from any roofing contractors you are considering hiring, you want to get not only get the name of the insurance but how much the roofing insurance covers and in what circumstances. What you can do with this info is cross-reference it against Maryland's roofing insurance requirements. Licensed roofers are required to have insurance that covers various damages up to a certain amount, for both their protection and yours in the case of an accident. If a roofer isn't licensed this is probably to avoid having the proper insurance coverage, leaving you, and your home, at risk.
Roofing companies who don't have the proper insurance coverage pose several risks to you and your home or business: if an accident were to occur, you may be responsible for paying for the damages. This includes not only damages to your home but if an employee of theirs is injured on your property. Secondly, if they cut corners or can't afford the proper insurance, what does that say about their other business practices? Even a new roofing company should have the proper insurance and licensing.
Asking about roofing insurance coverage from your Maryland roofer isn't just about protecting your home or business but about understanding their ethical standards. Once you receive the estimate, ask for proof of their insurance coverage to go with it. And if they're working with subcontractors, follow-up on how the insurance covers any accidents they may incur, just to be safe.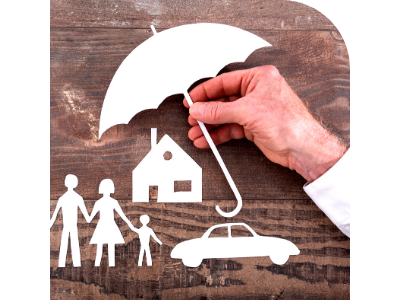 3) Who from Your Roofing Company Will Be On-Site During the Roof Replacement?
When the big day comes around for the roof repairs or roof replacement to be completed, it's important to know who your point of contact will be, both on-site and if you need to call someone. It's not unusual for new things to be found the day-of that need attention, for things to go wrong, or for miscommunications to happen. The problem gets worse, however, if you don't have someone on-site who is familiar with the project and has the authority to authorize changes and discuss pricing with you.
Ideally, you want a project manager on-site from the local Silver Spring Roofing Company you're working with. If they're unable to be on-site all day then you want to confirm they'll be on-site within the first few hours to confirm everything is moving along correctly and make sure you get a contact phone number you can reach them at throughout the day. It's even better when the owner of the company can come out and offer a personal oversight or just touch base during the roof replacement, even if only for a short time. Ethical companies should care how their crews are doing and be willing to make sure you, the client, have a clear path of communication to voice concerns while the work is being completed.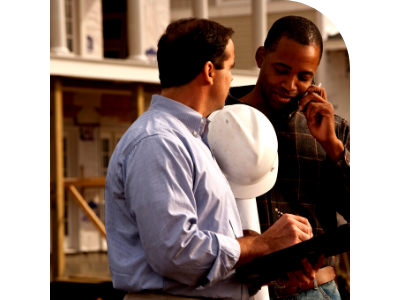 4) When Can We Discuss the Free Roofing Estimate?
You never want to receive a free roofing estimate and then not have a follow-up conversation about it. Some Silver Spring roofing contractors may offer to drop the roofing estimate off once it is complete or they'll give it to you to look over before signing the contract for the work, but what you want is a time dedicated to discussing the job and the pricing in an open and honest manner.
While it is more convenient for everyone for the estimate to be just dropped off and looked at, this can create an idea that you'll just sign the contract because no one asked "what are your questions and concerns?" Your roofing company in Silver Spring should want you to feel comfortable with the job and encourage you to ask any questions you have. If you think they're rushing you to sign the contract and give vague answers in response to your concerns about the estimate then that's a red flag. An ethical roofing company should have nothing to hide and should be willing to discuss any aspect of the scope of the work with you. Make sure you ask questions before signing a contract and receive patient, thorough answers.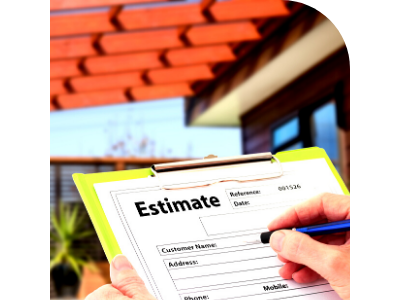 5) What is Your Roof Replacement Pricing Based On?
This leads back to asking follow-up questions after receiving the estimate. Pricing for a roof encompasses a lot of factors, including material, size, slope, extras, labor, special needs of the roof, overhead for the company, and more. A professional roofing company should look at more than just the size of your roof to give you an answer, they should be able to explain what factors they've taken into account — like material, labor, slope, etc. — to help you understand how they reached the number they did.
Asking about pricing is also when you should hear about any warranties they offer, the quality of the materials, and other benefits. Vague answers should be a red flag, as you, as the consumer, are entitled to know where the money is going for the project and how it benefits you and your home overall. An experienced Montgomery County roofing company will be able to explain their pricing and why it works best for you and them.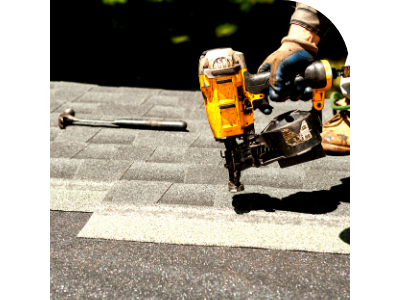 6) Do You Have References I Can Contact from Past Roofing Projects?
Although reviews are posted online and you can check local sites like Google, Yelp, and Facebook for testimonials, it's always smart for a roofing company to have references they can provide clients. This may be other homeowners who have agreed to have their information shared or business owners who have worked with the company before and really liked their work.
If the roofing company defers you to their testimonial page, ask if they have any clients you could speak with directly, whether through email or a quick call. These references mean you can ensure the reviews are legitimate online and the company has put work into their reputation by providing quality services in the local area that others wouldn't mind speaking to.