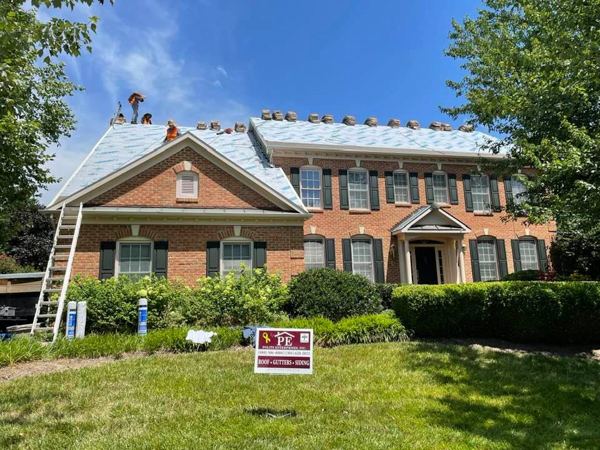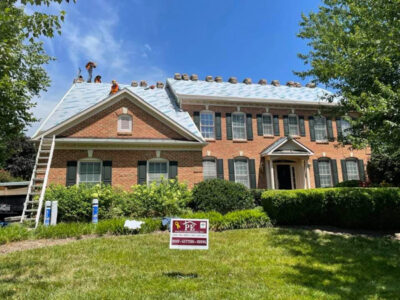 Some homeowners are unaware of how important it is for a business to have a BBB, or Better Business Bureau's, accreditation. There's no better or easy way to determine the service quality of a business than a BBB accreditation when vetting roofing companies near you.
The organization, Better Business Bureau, is widely recognized and helps customers find reputable businesses. The BBB takes into consideration a business' experience, feedback, quality, length of time in business, and more. This all, in turn, allows them to verify a business is safe, trustworthy, and an asset to the local community they serve.
There are various benefits you reap when you hire a BBB accredited business, like dedicated customer service, experience, knowledge, and more. When looking for a roofing company in Maryland, look for the BBB Rating symbol displayed on their homepage to know they are a quality company worth your investment.
Read on to discover how the BBB determines a business' accreditation and why a BBB trusted business is the right choice for you as a homeowner or business owner looking for roofing services.
To become BBB accredited, a business has to follow various requirements as set forth by the BBB. These include:
1. The age of the company should be 6 months and more
2. In the state of Maryland, a roofing contractor needs to have a valid license for operation. The license is issued by the State Licensing Board for Residential and General Contractors. The business must also be insured, insurance involving liability coverage and workers' compensation.
3. The Company should not violate any government regulations.
4. The company needs to have no ongoing customer complaints.
5. The service must comply with the promises made through advertising & obey the terms of the contract.
6. The company must follow all the BBB advertising laws along with the ones stated by the government.
7. The company website should offer a secure means for financial transactions.
8. Every project undertaken by the company must be fulfilled.
9. The company should display proven responses to customer complaints.
Now that we understand what requirements a business needs to follow; let's visit what you, the homeowner, will benefit from hiring a BBB accredited roofing company in Maryland.
Benefits of Hiring a BBB Accredited Roofing Company
Dedicated, Proven Customer Service
To portray a company's trustworthiness, the BBB displays both positive and negative reviews for the business. Along with this, the BBB also shows how a business in question resolved its issues and complaints. This system fairly assesses the credibility of a company.
When you are researching a roofing company, the reviews will provide you with a good insight into the roofer's background. Consequently, the decision to choose a roofing company would be much easier when you can compare, side by side, both the good and bad reviews and how the roofing company has handled conflict.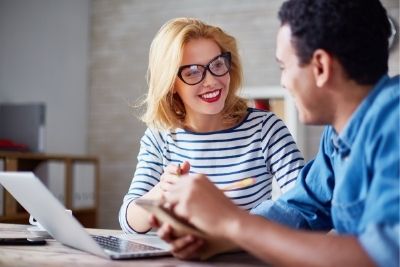 Experienced Company Background
Though the customer reviews give a good insight into the credibility of services, that's not all the BBB offers. An extensive background check is performed to assess the track record of the business. When a company is credited it means they have a proven track record of quality service delivery.
This is important when assessing which roofing company near you to hire because you want to work with experts who are reliable, knowledgable, and practice good ethical and moral traits. This ensures quality work with trustworthy backing.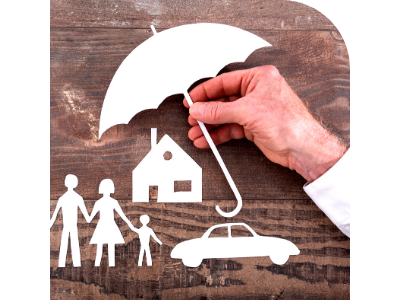 It's true that thorough research is always better when choosing to go with a roofing contractor. But, it's difficult to do if you are short on time. A glance at the BBB' s ratings will help you compare various roofers in no time, or at least discredit those who have a low rating. The ratings range from A to F, with A being the highest and F the lowest.
If you're looking to hire a roofing company on short notice, you can get a quick overview of a company's practices by checking their grade awarded by the BBB.

Why Hire a Certifed BBB Roofing Company in Maryland
In the end, working a credited BBB Roofing Company in Maryland like Politz Enterprises Roofing means getting peace of mind. The BBB takes into account experience, quality, client feedback, and more. There is no nervous anticipation when working with a roofing company in Maryland that the BBB has accredited, because it shows they have proven success, conflict resolution, and quality practices.
Many roofing companies that are accredited by the BBB will display a banner or certificate on their company website so you can identify their standing. This allows you to verify their claim and feel good with your partnership to work together on your next working project. You can also lookup any company on the BBB website.
Check out Politz Enterprises BBB Accreditation Form and other licenses here and get in touch today to set up a free estimate appointment for roof replacements, installations, siding installation, gutter installation, and more.
When you want quality, trustworthy service, look for an A+ Rated Roofing Company near you.