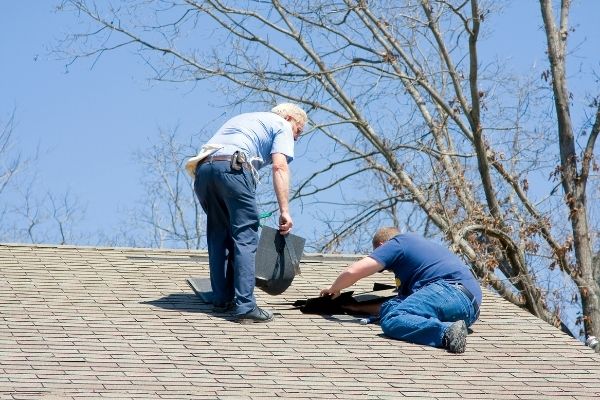 When your roof needs replacing, it can be hard to decide between DIY roof installation and working with a professional roofing company in Maryland. The research that comes with a new roof installation includes articles, YouTube videos, browsing reviews, and checking the inventory of your local supply store to see, in theory, which path is more financially cheaper.
Naturally, roof replacements are expensive. Why wouldn't they be? They're an investment in your home's overall value, safety, efficiency, and aesthetic. There's a variety of material required, a ton of labor and working hours, and the working conditions aren't always perfect.
While it is tempting to cut the costs and opt for a DIY roof installation, it's important to consider the benefits of working with local Maryland roofing contractors, like Politz Enterprises roofing company in Silver Spring.
By the time you read this article where we weigh the pros and cons of each roof installation method, deciding what's best for you will be a cakewalk.
It May Be Cheaper
It's easy to conclude: if you're doing roofing work yourself, you're saving some money. Well, at least in the short term.
It's entirely up to you to decide the type of materials to be used, what hours to work, and when you can cut corners whenever possible. A roofing contractor, on the other hand, may advise different materials or refuse to cut corners. You might not agree upfront with all the decisions, especially if your focus is on the overall budget instead of the overall value.
When looking strictly at the numbers, the upfront cost of a DIY roofing installation is tempting — one person (along with some friends) vs the cost of an entire crew and the flexibility to select which materials you use and what parts of the roof you do, or do not, repair.
Having Control Over the Entire Process
Many homeowners who opt for DIY roofing do so because they like the control, and the satisfaction, that comes with doing the job themselves. Many people take pride in repairing their own home and that's why many homeowners like a DIY roof project. Besides the feeling of satisfaction, it gives you total control over when, where, and how the roof is done, and you can do so with your own hands touching every part of the project.
It's no wonder homeowners like to try their chance at their own roof repair in Maryland.
Cons of a DIY Roof Replacement
A Maryland Roof Installation Requires a Lot of Labor
Roof replacements in Silver Spring are labor-intensive jobs. A few hours into it and you'll realize it's gonna take a while, probably a lot longer than you anticipated or scheduled for.
Homeowners who decide to go it solo or ask a few friends to help often realize the work is longer and harder than they realized. Professional roofing companies have the experience, tools, and resources to handle unexpected events during a roof replacement, prepare for bad weather, and are contracted to fulfill the job on schedule.
With a DIY approach, you may find yourself rushing to beat sunset, up against bad weather, or stuck on a find you didn't expect that has set you back and left you waiting for materials.
Roof Replacements Have Safety Hazards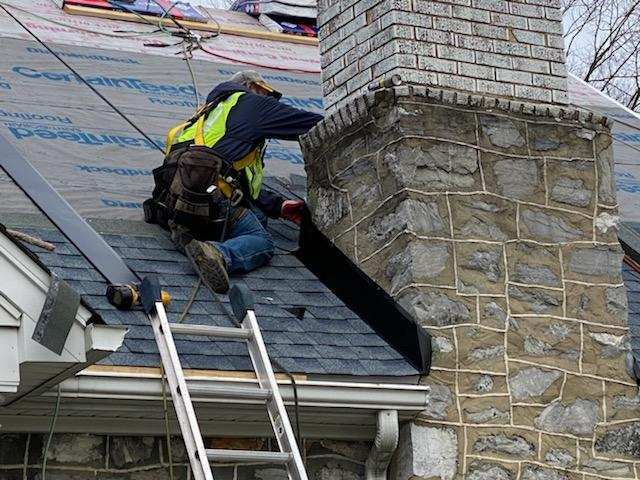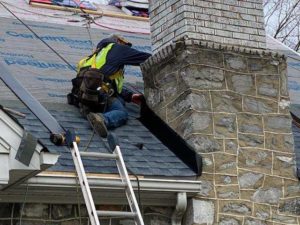 When you decide to replace the roof by yourself, you might compromise your safety or your home's overall integrity and value.
Due to lack of experience, you may underestimate the difficulty of the job. This means not having the right tools on hand, cutting corners where it seems like it won't have any long-term effects, ascending and descending ladders to gather tools or double-check switches, and more.
Not just the effort, after spending a considerable amount of time on the roof you will get tired. Having used some muscles that aren't usually engaged, you might feel sore in parts of your body. Feeling dizzy is a very likely outcome as well, as roof work puts you in the sun, away from regular water sources, and DIY projects often make homeowners feel they need to push themselves.
Falling off the roof or having a friend injure themselves while helping could cost a lot in medical care and often isn't worth the risk. Professional roofers are insured, removing you from any liability if any injury occurs.
Silver Spring Roof Installation Has a Lot of Details
Replacing a roof, on a surface level, might not appear to be a very difficult task. You might think, a few hours of internet research will be enough to know everything there is to know to get the job done. This isn't true.
Replacing a roof is a very complex process involving a lot of intricate details. You will likely miss out on a few essential steps, as every one of us lacks the years of experience professionals have. This might jeopardize the quality of the roof & that's not good. It's not until leaks form or mold grows or even electric bills rise that homeowners realize a mistake has been made. The short-term benefits often don't last longer than a year.
When Should You Opt for DIY Roof Installation?
When it comes to an entire roof replacement, working with local roofing companies in Silver Spring is the best choice. This ensures the best cost to value ratio, longer benefits, secure installation, and overall safety and home value improvements.
However, you shouldn't dismiss DIY roofing entirely. Most homeowners are able to handle small roof repairs. Such as replacing a few old shingles with new ones or fixing minor water leakage that doesn't tamper with the plumbing. These small damages can occur after extremely bad weather or after the roof has been in use for years and experienced wear and tear.
Remember, it's wise to make sure you know what you are doing — even for small repairs you have to take all the safety precautions which is why local roofing companies offer warranty options and roof repair services.
Why We Recommend Hiring Local Silver Spring Roofing Contractors
Hiring a professional Silver Spring roofing company is fast, simple, and cost-effective over the years.
You can do any small repairs by yourself. Here's when you should approach professional roofing contractors in Montgomery County for help:
With multiple or large leaks
Damaged shingles
Roof replacements, even if only on a portion of the roof
When you're looking to sell your home or increase the overall value — home-buyers and inspectors immediately notice a DIY roof compared to a professional roof installation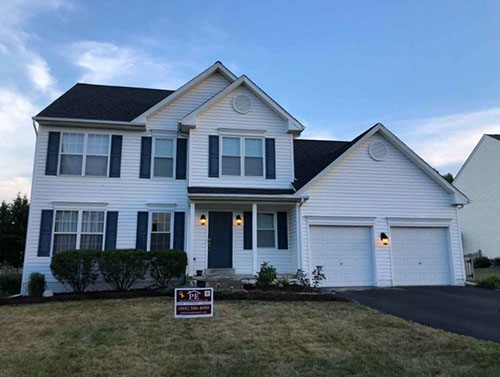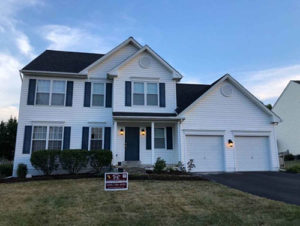 As mentioned earlier, hiring professionals is faster. They have years of experience and the chances of error are minimal compared to when doing it yourself. Ideally, you have a guarantee of workmanship. If you discover any issues with the recently done work, you can get it fixed without paying again.
More importantly, professional roofers know their way around things, the dos and don'ts. You avoid any potential property damage when you get professional help.
Since you've done your research, you might have come across dozens of contractors in Maryland. It's confusing, yes. But you don't need to compare when you've got the best. Politz Enterprises Silver Spring roofing company has been offering quality services for many decades now. Ask us for a free quote today.