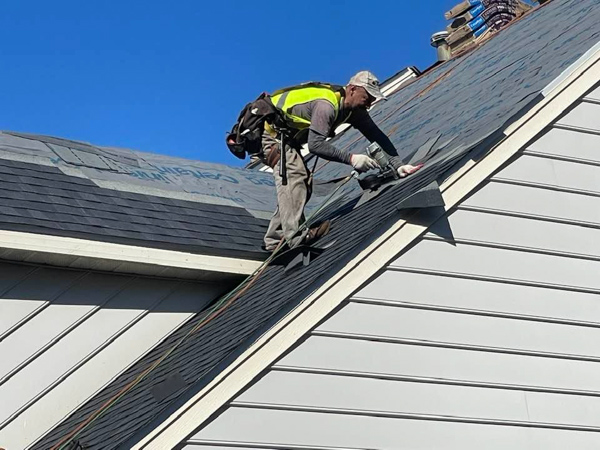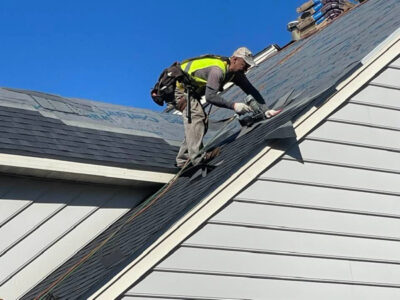 You must've heard the saying "Prevention is better than cure", and as it turns out every bit of it is rightfully true. The same goes with roofs.
As a property owner, it's your responsibility to keep the roof of your house or building in optimal condition. And regular roof maintenance is the way to ensure a properly functioning roof above your head.
There are multiple reasons why regular roof maintenance is essential, and we explore some of the most important below.
If you need roof maintenance, contact our Montgomery County Roofing Company today.
As we all know roof replacements are typically expensive and the average lifespan of a roof is 20 – 30 years, depending on the material. If you maintain your roof and perform a regular roof inspection, your roof is likely to stay strong for years and years. In the long run, you save a lot of money by inspecting your roof once or twice a year and fixing any problem you encounter.
This can be done either DIY or by a trusted roofing company in Silver Spring or near you.
A Secure Roof is a Safe House and Family
A poor roof might fail when exposed to harsh weather conditions or falling of tree branches. It's extremely unsafe to have your family stay under such a roof and therefore it's essential to perform frequent inspections.
Roof Maintenance Saves You Money from a Roof Replacement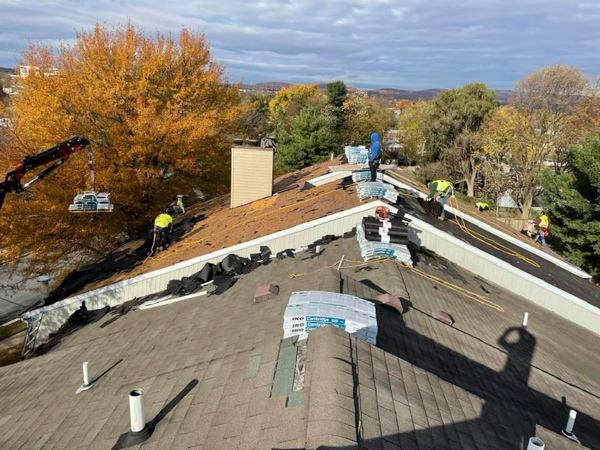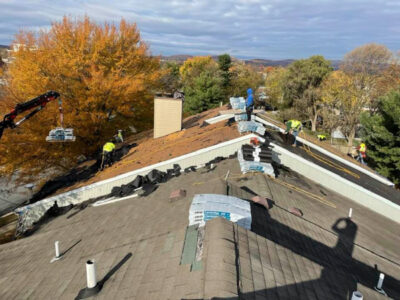 Relatively speaking, the cost of maintenance of a roof is way less than replacing a roof. When you perform regular roof inspections in Montgomery County, problems with your roof can be detected at an early stage and in most cases, small repairs are more than enough to get it fixed.
If ignored, these tiny problems can result in a big inconvenience and demand a heavy repair, which will resultantly cost more. It's best that any problem relating to the roof is detected as early as possible and performing a regular inspection is the way to do it.
You can perform roof inspections yourself or call Politz Roofing Company in Montgomery County to handle the work.
Roof Maintenance Protects Your Home Value
In future, when you decide to sell your home, a good looking and well-conditioned roof will fetch you a higher price than a compromised roof. Homebuyers are easily ready to pay a good price for a house that has a roof in good condition, it saves them the trouble of getting it replaced themselves.
You Gain Peace of Mind with Roof Maintenance in Montgomery County
There's nothing more important than having peace of mind. When you routinely perform roof maintenance in Silver Spring you won't find yourself constantly worried. If the weather turns harsh, you will be sure that your roof can handle it and not fall off. And that is really important.
Now that you know why it is so important to perform regular roof maintenance, let's get into how you can do it and take care of your roof.
Remember: There Are No Substitute for Regular Roof Inspections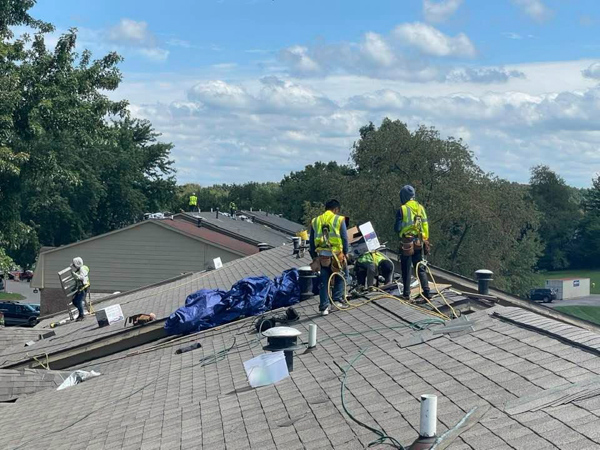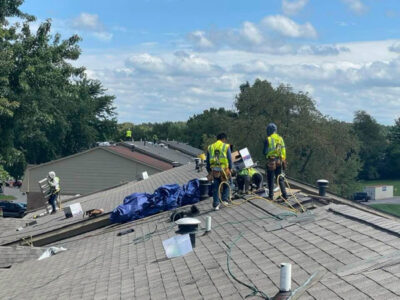 Regularly inspecting your roof allows you to detect any issues early on so that you can deal with them immediately. The roof should be systematically inspected along with the adjacent walls.
You must, at least, get your roof inspected twice a year: In fall for summer damage & in spring for winter damage. It's also strongly advised that once you detect any damage, fix it as soon as possible to avoid expensive repairs in the future.
If you have a steep roof or don't feel comfortable, do not inspect your roof yourself. Profesional roofers in Montgomery County have the safety equipment and experience to conduct safe, fast roof inspections.
Part of Roof Maintenance is Cleaning Your Gutters on a Frequent Basis
Cleaning your gutters is one of the most important steps to maintain your roof. It's okay if you haven't done it before, just pick some gloves and a ladder, and give it a try. Gutters are important because when it rains, the water from your roof travels through the gutters and then to the ground.
If the gutters are clogged, water will likely pool on your roof. This is not good as the water can cause the roof to rot and damage its integrity. Ignoring clogged gutters will eventually result in severe wear of the shingles and you may need to get the entire roof replaced.
Therefore, it's always better to inspect your gutters and clean them if needed.
Tree Trimming is Roof Maintenance in Montgomery County
It's always a beautiful picture to visualize a house surrounded by tall, big trees. Though that makes your property look good, it can add a potential threat to your roof. Branches, leaves and anything that's hanging on the tree can fall and damage your roof.
Not just that, if there's a covering over your roof- of leaves may be, it can trap moisture around your house. The only way to deal with this is regularly trimming the trees and cutting down any branch that you think is weakly held and is about to fall off. Local roofers nearby you in Montgomery County can advise on which trees pose a threat to your roof.
Roofing Tip: Apply Reflective Paint
Everyone knows that darker colours absorb more heat than lighter colours, so why not apply this logic to the roof. If you have a dark roof, the temperature of your property is higher than it would've been if you had a roof of lighter colour. Having a darker roof directly impacts your air conditioning bill.
This will cost you a lot in the long run. To not let that happen, you can paint your roof with reflective paint. This will keep your house relatively cooler, saving you a lot of money in the long run.
Don't Wait on Fixing Roof Leaks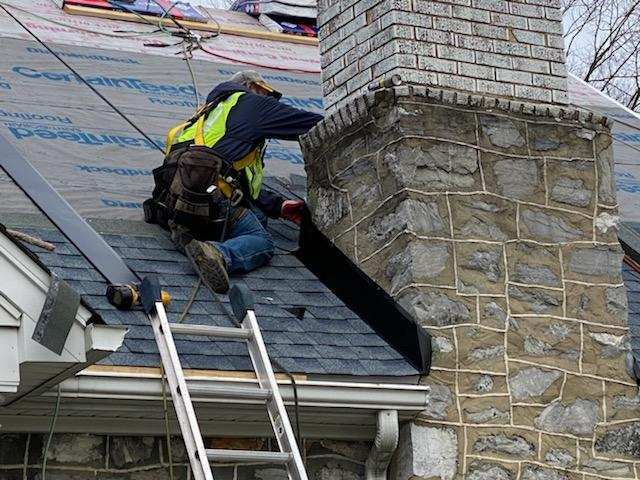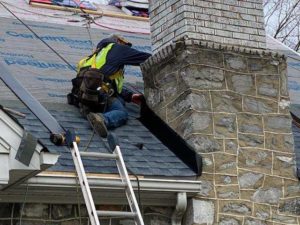 Oftentimes, homeowners spot a tiny leak and ignore it thinking it won't cause any damage, but over time the accumulated moisture can damage the structural integrity of your house. Scan your roof and the surrounding area for any leaks and remember while you do that; not all leaks are visible. Local roofers are often called for a routine inspection and find roof leaks in Montgomery County that homeowners missed.
Look for moisture patches as well, they typically have sources of leaks underneath. Once spotted, fix them all. This simple fix can increase the life of your roof significantly.
Taking care of your roof saves you from high costs in the long run. Perform proper maintenance and you don't have much to worry about. With the effective tips provided in the article, you should be good. But in case a problem persists; call the professionals.